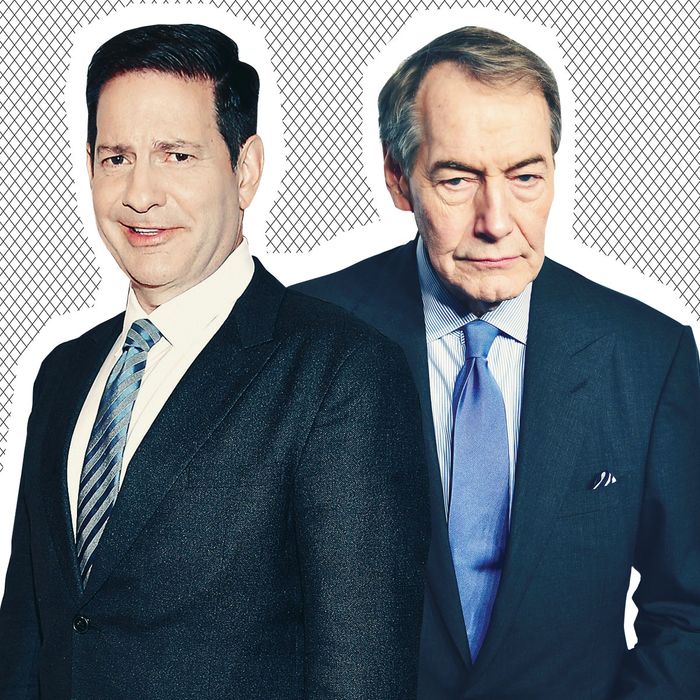 Mark Halperin and Charlie Rose.
Photo: Getty Images
A group of women who accused NBC political analyst Mark Halperin and television host Charlie Rose of sexual misconduct have launched a support group called The Press Forward, which aims to empower women in the newsroom, and combat sexual harassment in the workplace, CNN reports.
According to CNN's Brian Stelter, the group came about following Halperin's firing from NBC in October, when some of his accusers began to reach to each other on social media, and eventually formed a private Facebook group called "The Silver Lining," where women shared their experiences and discussed how to shape a healthier workplace. After Rose was fired from PBS in November, the group reached out to some of his accusers as well.
Lara Setrakian and Eleanor McManus, two of Halperin's accusers, spoke about the coalition on Megyn Kelly Today on Wednesday.
"The purpose is to change the culture in newsrooms, on a national and local level, so that we have fair, safe workplaces for men and women," Setrakian explained.
Press Forward also plans to conduct a six-month dialogue and study "on what it takes to build a better news environment."
"We'll explore ways to provide support and resources to both men and women in our field," the group's website reads. "We'll also look at how to reset the norms and guidelines in our industry to improve the way we operate."
"The end result will be a definitive blueprint on how to create equitable and effective news environments."
"One of the things we've heard from a lot of men, and a lot of women, is 'why now?'" McManus told Kelly on Wednesday. "I've said, yeah, we've all had this happen to us, but we're finding our voices."
Watch the full interview here.