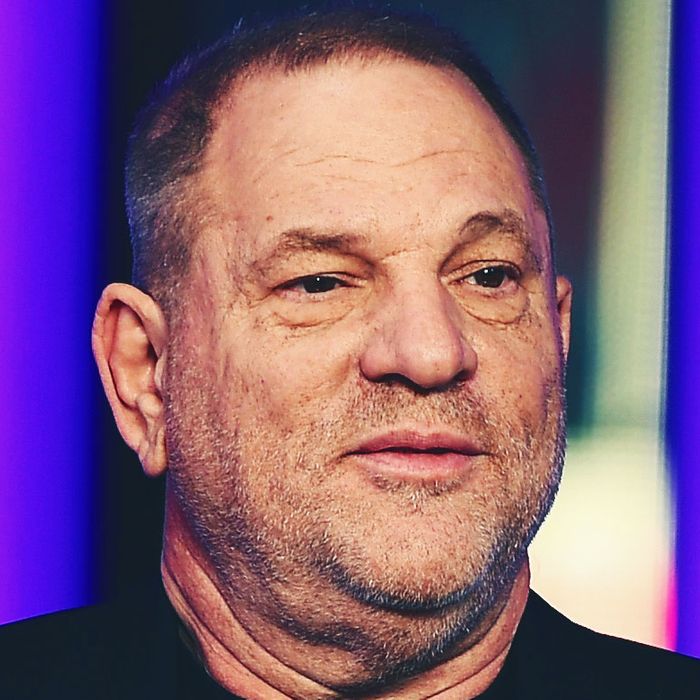 Harvey Weinstein.
Photo: Dave Kotinsky/Getty Images
Six women who have accused Harvey Weinstein of sexual harassment filed a proposed class-action lawsuit in New York federal court on Wednesday, reports Variety. The suit accuses the producer, his companies, and several of his colleagues of running a "sexual enterprise."
Filed by Zoe Brock, Louisette Geiss, Katherine Kendall, Melissa Sagemiller, and Nannette Klatt, the lawsuit alleges the Hollywood producer and his former companies were part of a racketeering enterprise that exposed the plaintiffs and "hundreds of other females like them" to sexual misconduct. The suit was filed against Weinstein, his brother Robert, Miramax, the Weinstein Co., and a number of former Weinstein Co. board members.
"Harvey Weinstein is a predator. Bob [Weinstein] knew it. The board knew it. The lawyers knew it. The private investigators knew it. Hollywood knew it. We knew it. Now the world knows it," the plaintiffs said in a joint statement, per Variety.
The suit states that Weinstein's "widespread sexual misconduct" occurred with the "help of others," each of whom were complicit in a coalition the complaint refers to as the "Weinstein Sexual Enterprise." The suit alleges civil battery, assault, mail and wire fraud, witness tampering, negligent and intentional infliction of emotional distress, and more. The plaintiffs are seeking damages and a jury trial.