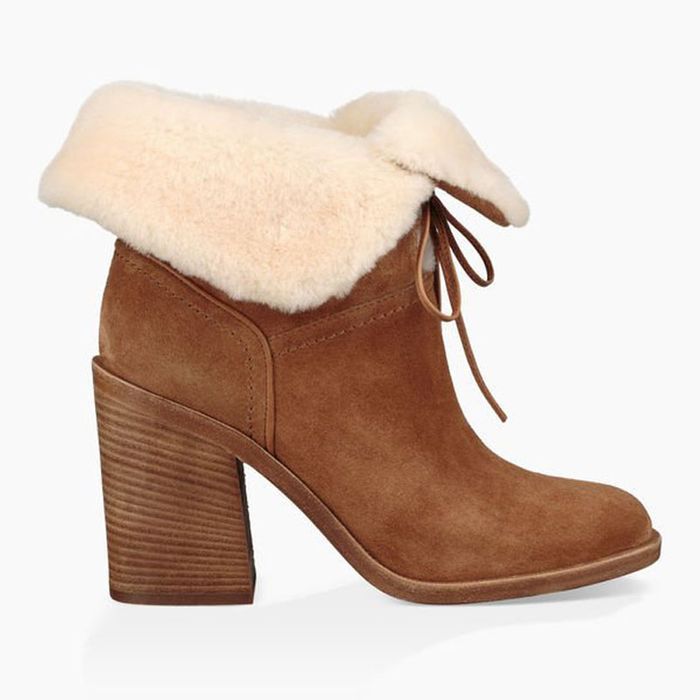 UGG … heels.
Photo: Courtesy of UGG
It was only a few short weeks ago that Bronx queen Cardi B proclaimed we had officially entered "UGGs season" — which means, she explained, "no more socks with sandals." But could any of us have foreseen that this year's season would include, of all things, heeled UGGs?
The point of UGGs, in our opinion, is to essentially embrace pajamas for your feet while thinking about Tom Brady. They don't look good — unless you're going for a Britney-at-the-gas-station vibe — but they feel amazing, thanks to their soft, lush comfort. But given that pajamas as going-out clothes seems to be all the rage lately, perhaps it's only logical that UGG would now offer heeled feet PJs.
First, fashion Crocs. Now, UGGs. What's next?