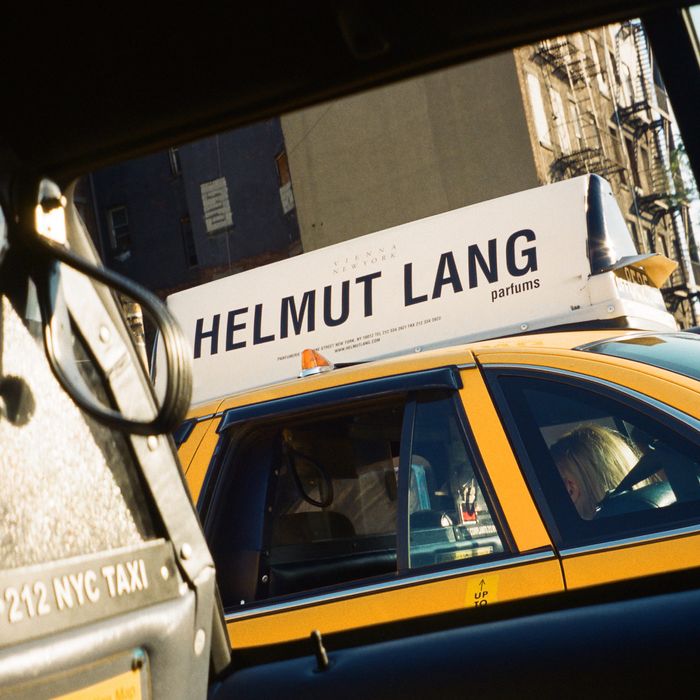 Photo: Iain R. Webb, 2000
Advertisements on the tops of New York taxi cabs are usually reserved for the likes of Broadway musicals and morning shows, but in 1998, Helmut Lang became the first fashion designer ever to utilize the mobile marketing space, introducing his downtown brand to the entire city.
Today, following the brand's revival at New York Fashion Week this September, editor-in-residence Isabella Burley has decided to bring back the taxi campaigns, along with a limited-edition capsule collection. In keeping with its authentic New York roots, Helmut Lang shot the campaign on real-life drivers in a parking lot.
Starting Monday, 275 Helmut Lang-branded taxis will circulate the city. Fans new and old can purchase T-shirts ($125) featuring an archival Helmut Lang taxi top image taken by Iain R. Webb in 2000, plus hoodies in classic black and yellow ($210). The brand will also be doing a giveaway from one of its taxis, with details being announced on social media.