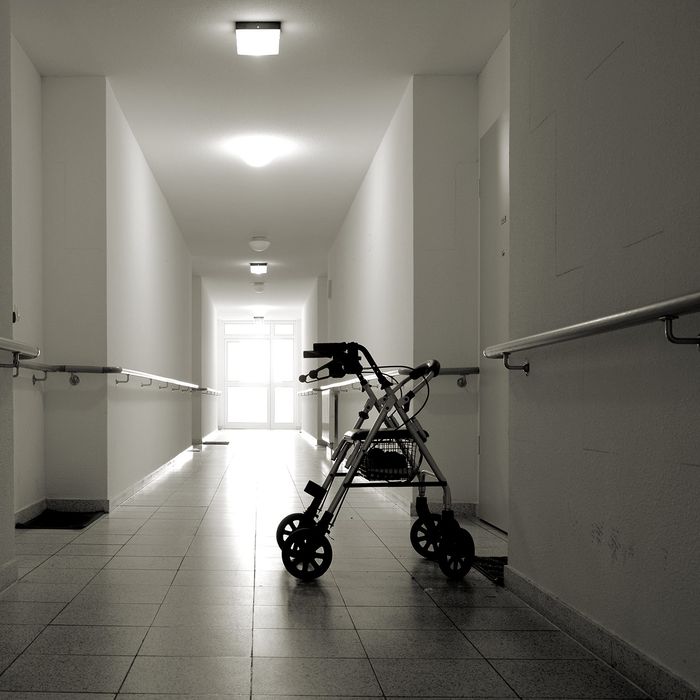 Photo: Heiko Küverling/Getty Images/iStockphoto
Two women are suing the Motion Picture Country House and Hospital, a retirement home for people who have worked in the film and television industry, for allegedly trying to cover up the sexual assaults of over a dozen female residents, Deadline reports.
Back in August, resident Sylvia Mathes filed a complaint against the retirement home, claiming that she was "physically assaulted" by Rafael Palacios, a patient in the facility's Alzheimer's unit. Mathes said that managers did not do enough to protect her, even though the police had been called on Palacios at least two times before, when he was found on top of female residents. Retired costumer Nancy Renard filed a similar suit.
Earlier this month, however, attorneys for Mathes filed an amended complaint, stating that during a December 1 hearing, a lawyer for the Motion Picture & Television Fund falsely claimed that a key witness was unable to give her deposition that day, when in fact she was ready and about to leave her home.
Diane Shaw, the staffer who had been assigned to watch over Palacios to make sure that he didn't harm any female residents, was reportedly getting ready to give her statement, when Joe Rich, the facility's risk manager, called her and told her not to attend the deposition. The complaint says that this "fraudulent concealment" is a "ratification" of the alleged cover-up.
In a statement, Mathes's attorney, Stephen Garcia, said that the "Motion Picture & Television Fund appears to have known full well that they were housing a predator and rather than protecting their residents such as Sylvia from this predator they actually laid her as prey," adding:
 In order to promote profit at the expense of residents, the facility refused to provide the necessary staff so at one point, facility employee Diane Shaw was assigned to not only provide one-to-one supervision to the male resident at all times, but was also required to take care of every other resident in the wing of the facility. Unfortunately, not only did Sylvia unnecessarily suffer from multiple sexual assaults at the hands of this predator, but many others did as well.
The Motion Picture & Television Fund has said that it will investigate the incidents. The two cases will be tried in court in February and May of 2018.