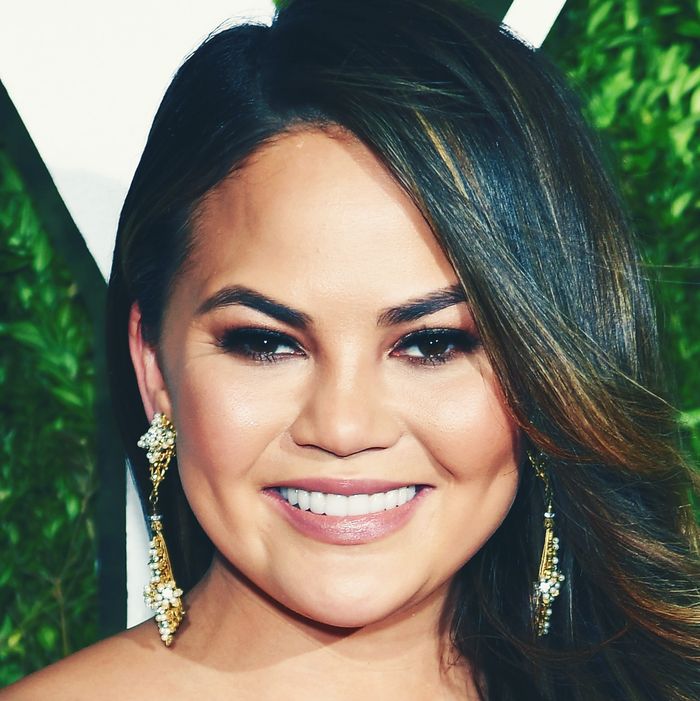 Photo: Dimitrios Kambouris/Getty Images
Did you do your best to avoid a terrible DMV photo? You probably tried. That flat light and the "photographer" who doesn't clarify whether he's taking the photo on "3" or after "3" is no one's friend. But did you really really try, like Chrissy Teigen? As the DMV is an equalizer between celebrities and mortals, Teigen headed there a few days ago to renew her license and have her picture taken.
But unlike you, Teigen went fully prepared, with the help of a professional hair stylist. Celebrity hair stylist and ghd brand ambassador Justine Marjan styled Teigen's hair for this unique, once-in-every-five-years special event. We have all the details, too on how Teigen got ready.
First, Marjan prepped Teigen's wet hair with a heat protectant spray and then blow dryed it with a round-brush. Her new bangs were dried with a flat brush coated with hairpsray, so they didn't become rounded. Then, Marjan used with the ghd platiunum Professional Styler to create a loose bend in the hair, creating a soft scooping motion (here's how you use a flatiron to create waves). Dry shampoo and some sea salt spray finished off Chrissy Teigen's DMV hair look. We can't wait to see what glam look Teigen goes for the next time she revisits the Department of Motor Vehicles (maybe it will be with a ring light?).