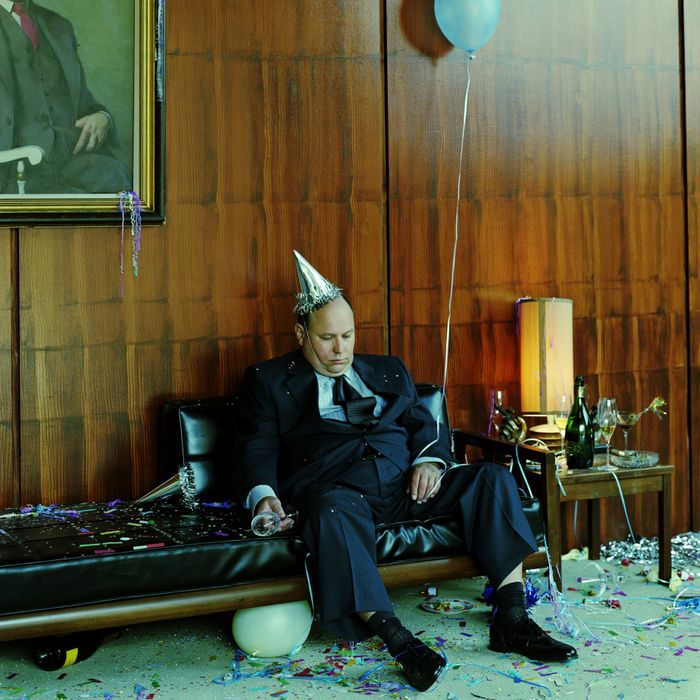 Photo: Eric Tucker/Getty Images
It's that time of year again: office holiday party season. And if you're feeling less than festive about it, who can blame you? Maybe you're burnt out from a year of work and busy enough with your own holiday preparations. Maybe you don't feel like working a whole day, then spending another several hours with your co-workers, then arriving to work hungover the next day.
If your office party prospect looks bleak, you're not alone. There's news that Vox media got rid of their open bar in favor of limited drink tickets to try to prevent sexual harassment. Meanwhile, in Silicon Valley, those dorks are hiring models to attend theirs.
Here, allow us to suggest some tips for making your office holiday party much better:
1. The party happens during the workday.
2. Everyone gets to leave early afterward.
3. Everyone gets to bring their significant other.
4. And there's at-party child care.
5. The party's just a photo booth.
6. There are snacks.
7. The snacks are a constantly-replenishing Vegas-style buffet.
8. A performance of Cats, the musical (hey, one company already did this).
9. Cats, the animal.
10. Everyone gets showered in compliments and sugar.
11. Free cab rides home.
12. Along with a $15 Seamless credit to order whatever you want for lunch the next day.
13. Everyone gets a to-go gift.
14. And that gift is cash.
15. A trap door leading to an escape door from the party.
16. No party.