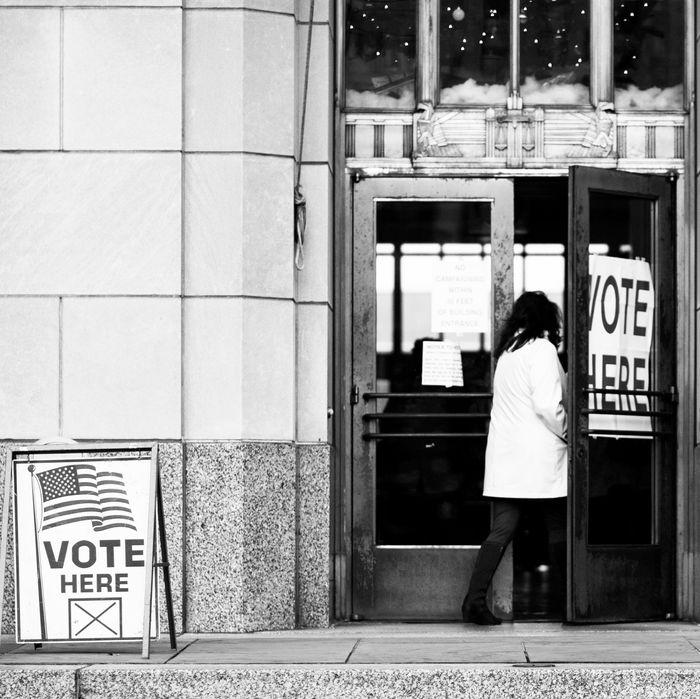 A polling station in Birmingham, AL.
Photo: Bill Clark/AP
Doug Jones's victory in Alabama's senate election on Tuesday was a major surprise — even if his opponent, Roy Moore, is an alleged child molester who doesn't think women should have the right to vote. Demographic breakdowns give a clearer idea of how Jones pulled off his win — and who still voted for Moore.
Per the Washington Post's exit poll data, 57 percent of women voted for Jones compared to 42 percent of men.
Once you break it down by race, it becomes more complicated. A full 63 percent of white women voted for Moore (even more than the 53 percent of white women who voted for Trump). Meanwhile, black women were crucial to pushing Jones to victory: 98 percent voted for him.
Among mothers, 66 percent voted for Jones compared to 55 percent of childless women. And 52 percent of white women with college degrees went for Moore — but that number jumps to 73 percent when you look at non-college graduate white women.
You can see more of the data here.