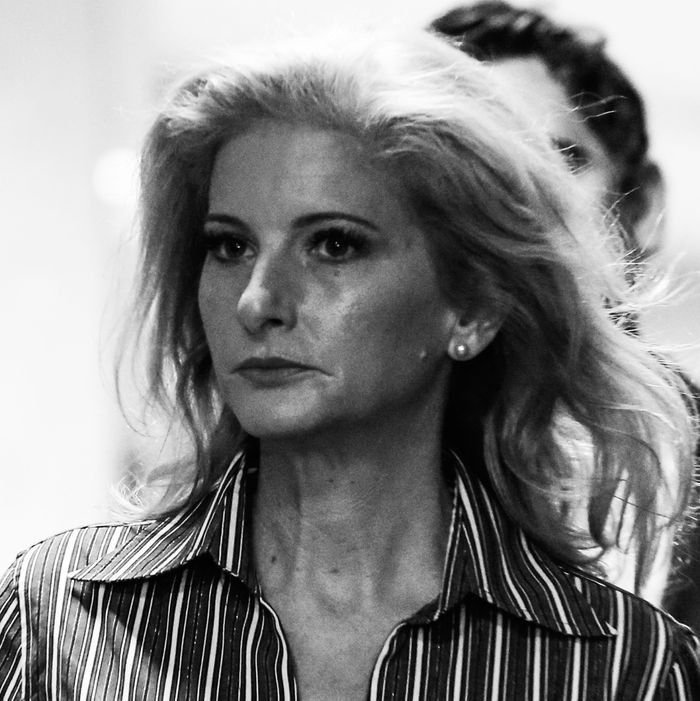 Summer Zervos.
Photo: KENA BETANCUR/AFP/Getty Images
Summer Zervos, one of the 16 women who have accused Donald Trump of sexual misconduct, tried to take the president to court today.
Zervos claims President Trump touched her breast, kissed her repeatedly on the mouth, and thrusted his genitals at her without consent in 2007, while she was a contestant on The Apprentice.
Trump has called all of the allegations against him "phony," "100 percent false," and "outright lies." Zervos is now suing Trump for defamation for calling her a liar.
On Tuesday, Zervos was in Manhattan District Court alongside lawyer Gloria Allred. At issue is whether Zervos has the right to sue a sitting president.
Not only could the case put the sexual-assault claims against Trump back in the national spotlight, but Trump entered office with 75 lawsuits against him, and Zervos's case could lead to a flood of litigation.
Trump's lawyer, Marc Kasowitz, is trying to get the case thrown out. He is arguing that the president cannot be sued and he doesn't have time for this, because "he needs to be available 24/7."
But Zervos's lawyer, Mariann Wang, says that if President Trump has time for golf, he has time to be deposed.
"It's certainly true that a president has to do his job 24 hours a day. He's also a human being who does not do his job 24 hours a day," Wang said. "We can certainly ensure that we take a deposition down at Mar-a-Lago in between his playing golf."