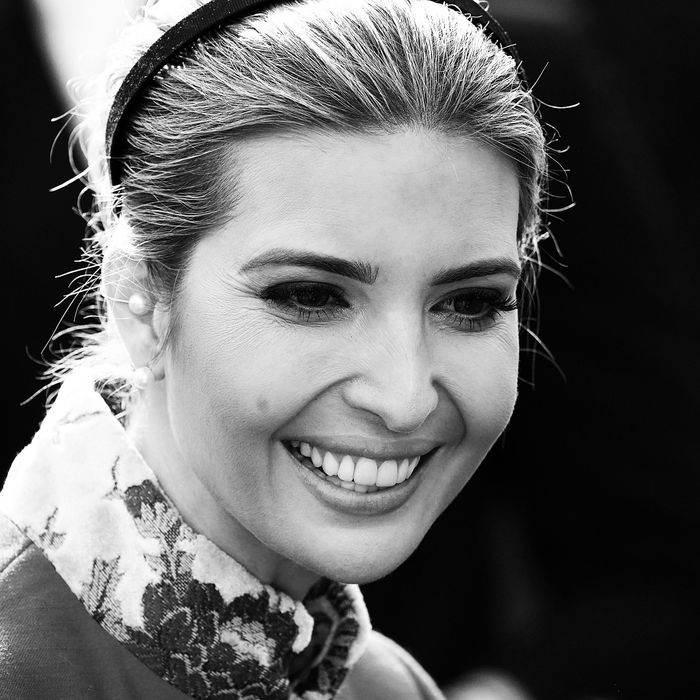 Ivanka Trump.
Photo: Chip Somodevilla/Getty Images
Ivanka Trump, who has definitely never done her own taxes, appeared on Fox and Friends this week to convey her excitement about how the "vast majority of Americans" will file their taxes on "a single postcard" under the Republican tax bill. Given that she maintained that the bill will benefit the middle class, the postcard bit wasn't her most egregious lie — it was just the silliest.
In her defense, though, Ivanka was simply parroting what Paul Ryan has been spewing for over a year. According to Reuters, the House Speaker has been carrying around a postcard since mid-2016 to wave in front of faces when discussing the now-passed bill. Just last week, Trump boasted that Americans would be able to "file their taxes on a single, little beautiful sheet of paper" under the tax reform.
Below, Ryan's proposed "little beautiful sheet of paper."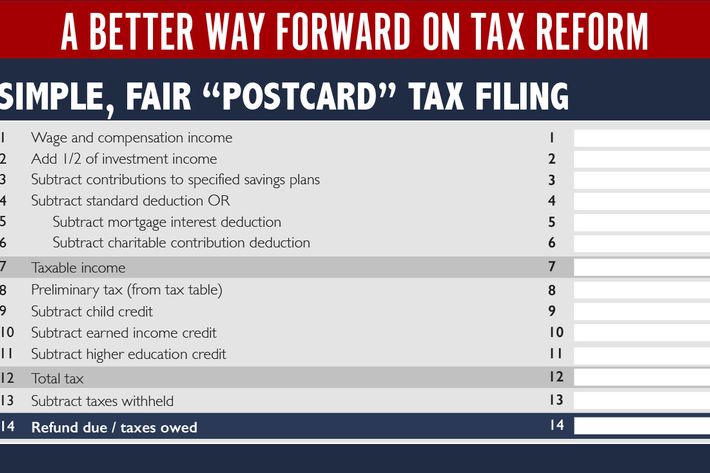 Understandably, experts have been very confused by the postcard proposal.
"It's kind of crazy to say you can file on a postcard when, first, no one is going to put their Social Security number on a postcard," Mark Mazur, a director of the nonpartisan Tax Policy Center, told Reuters. "And second, you already have a giant postcard in the form of the 1040EZ."