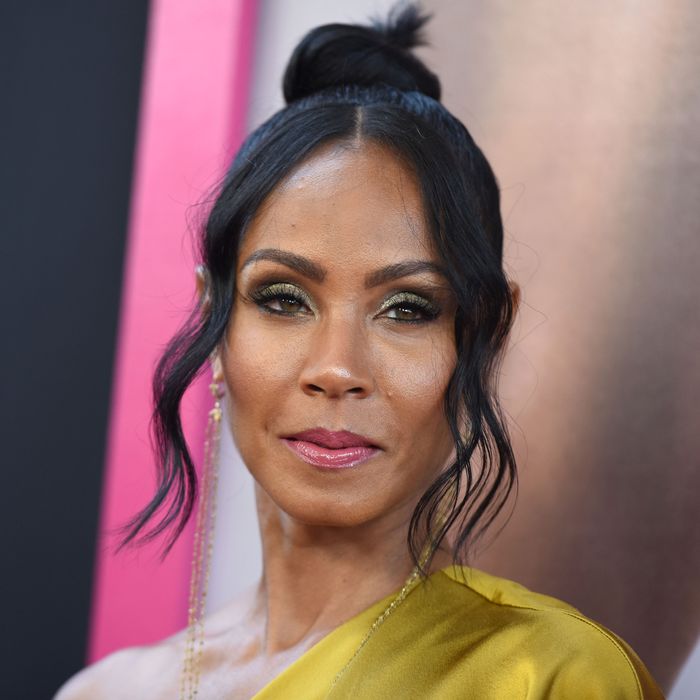 Photo: ROBYN BECK/AFP/Getty Images
Actress Tiffany Haddish broke out this year with her rambunctious role in the summer hit Girls Trip. There's been a social-media wave of support for her, and the New York Film Critics Circle named her Best Supporting Actress this year. The Hollywood Foreign Press Association, however, was not as taken by Haddish's performance, and left her out of the 2018 Golden Globe nominations. Her co-star Jada Pinkett Smith expressed her frustration with Haddish's snub, and took to Twitter this afternoon to critique what she sees as an unfair nominations process that kept Girls Trip from being a contender at all. It started last night when Pinkett Smith tried not to tweet about the Globes.
After sitting on the topic for a day, Pinkett Smith decided she had too much to say to hold back.
An HFPA screening of Girls Trip did take place in July, the same month the movie hit theaters, which is a long time before awards season kicks off in earnest. Movies released earlier in the year have to overcome the fact that they may have fallen into the back of people's minds by the time they vote, especially with so many prestige pictures flooding the market at year's end to beat submission deadlines. Pinkett Smith's desire for a paradigm shift, though, reflects a greater frustration with institutional biases that may have contributed to women being fully shut out of the directing category (Greta Gerwig for Lady Bird, for example) and movies such as The Big Sick being snubbed entirely.
Girl's Trip also faces the additional complication of being produced by the same studio as Jordan Peele's smash hit Get Out. With Universal going all-in on an Oscar campaign for the horror film, it's possible that in the allocation of resources, Girls Trip as a whole took a back seat to its more broadly competitive studio sibling.
With the Oscars and Screen Actors Guild Awards still yet to come, Pinkett Smith's call for Hollywood to "expand its concepts of race, gender equality, and inclusion in regard to its perceptions of art across the board" is likely one that will only grow louder in the coming months.