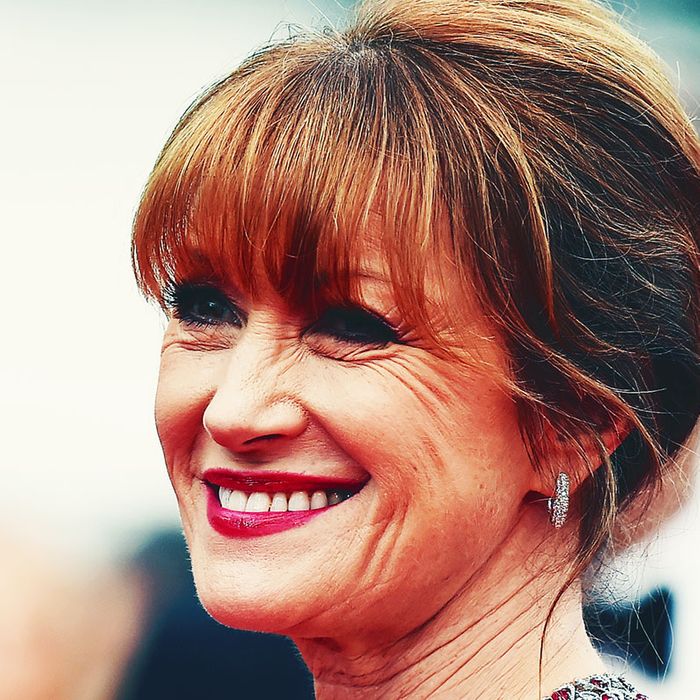 Jane Seymour.
Photo: Ben A. Pruchnie/Getty Images
In an interview with Megyn Kelly on Monday, British actress Jane Seymour said she almost quit acting after a powerful Hollywood producer sexually harassed her in his home.
The producer reportedly invited Seymour, then in her early 20s, to his home for a movie screening, telling her there would be "lots of people" there and that he wanted her to come so he could consider her for an upcoming role. When Seymour arrived, she said she was alone with the well-known producer. Then, according to the Huffington Post:
"The next thing I know, he says, 'You're amazing, you're fantastic. I'm so excited. I've told everyone that you're the perfect person for our movie, the director and everybody. Now, it's your turn,'" said Seymour. "And I said, 'My turn?' He said, 'Yeah, you know what you've got to do.'"




When Seymour responded that she needed to "give a great screen test" to get the role, she said the man placed "his hand on my high, right up close in the wrong place."
Seymour said she pulled away from him, stood up, and said she had to leave. This infuriated him, and after calling her a cab he reportedly told her "If you ever tell anyone that you were ever here, let alone what happened, you will never work again, anywhere, anywhere in the world."
The actress later learned that her agent and another producer involved in setting up the meeting had been aware of what Seymour would be expected to do.
"People who were protecting me knew what I was going to have to do," she said. "[They] led me in like a lamb to slaughter."
Seymour told Kelly the incident almost led her to quit acting altogether. When she did return to Hollywood, she said the same producer offered her a leading role in the 1980 film Somewhere in Time, and that he did not appear to remember who she was.
Watch Seymour's full interview with Megyn Kelly below.