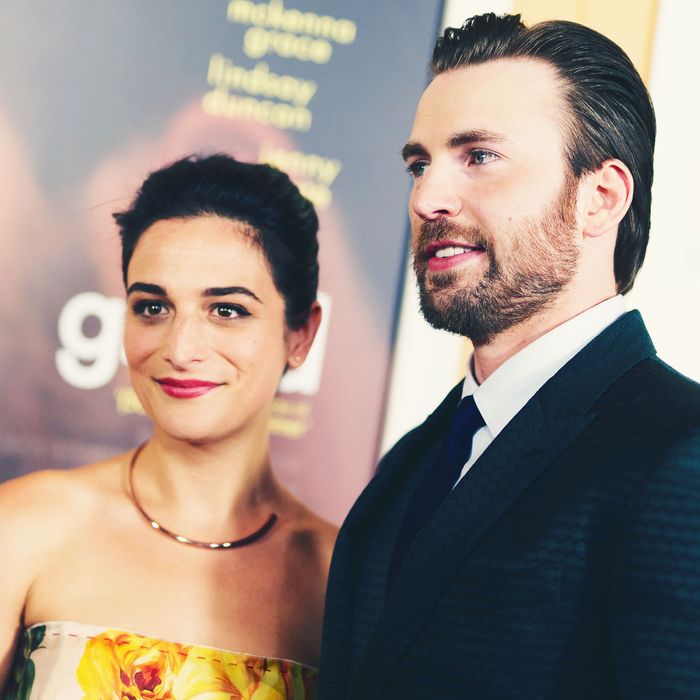 Jenny Slate and Chris Evans.
Photo: Emma McIntyre/Getty Images
Looks like things are going well for your favorite reunited celebrity couple, thank God. Jenny Slate and Chris Evans apparently spent Christmas together — with his family.
E! points out that Evans's equally superhero-looking brother, Scott (hello!), posted an Instagram on Christmas of himself with Slate, alongside the caption, "Christmas with my favorite Jew! @jennyslate."
Slate and Evans broke the world's collective heart in February when they ended their relationship after nine months together. But by October, they were spotted on dinner dates in Atlanta. Later, Slate tweeted about a "boyfriend" who celebrates her "turtlenecks," before it was revealed that she and Evans were officially back together.
Since it's universally acknowledged that you don't spend the holidays with a significant other unless you're serious about them, this brotherly post indicates that Slate and Evans are back on a good path.