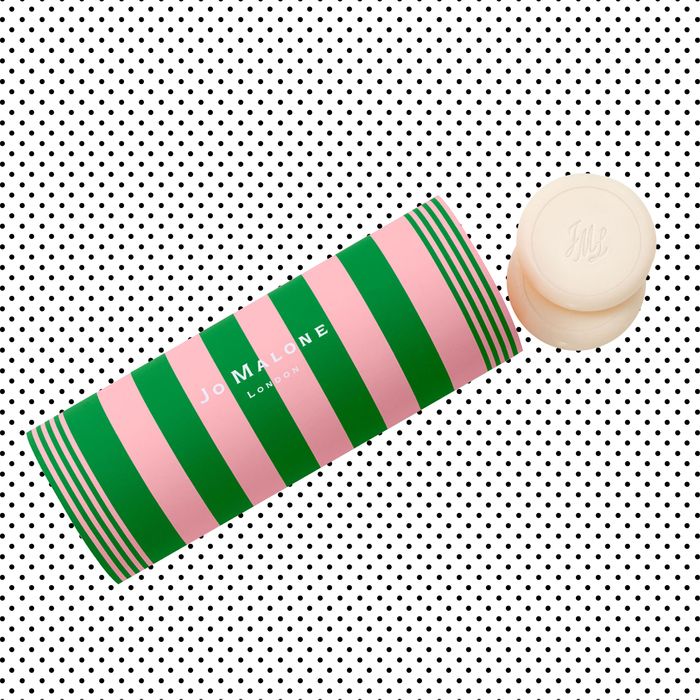 The Cut's Advent Calendar Gift Guide: Counting down to Christmas with one guaranteed-to-please gift idea under $100 every day.
Washing your hands is pretty boring, but these elegant Jo Malone soaps make it a little more fun. Each soap is a slim, rounded disk that's lightly scented in one of the brand's best-selling perfumes, like Lime Basil and Mandarin, Red Roses, or English Pear and Freesia. It all comes in a fun striped pillbox, designed by Jonathan Saunders, for the brand's holiday collection, Crazy Colourful Christmas.
Pull out one for when your parents come to visit or fan out a few on a fancy dish when you're having people over for dinner. They've proven to be such a popular gift that they're almost entirely sold out online, but we found the one place where they're still in stock.