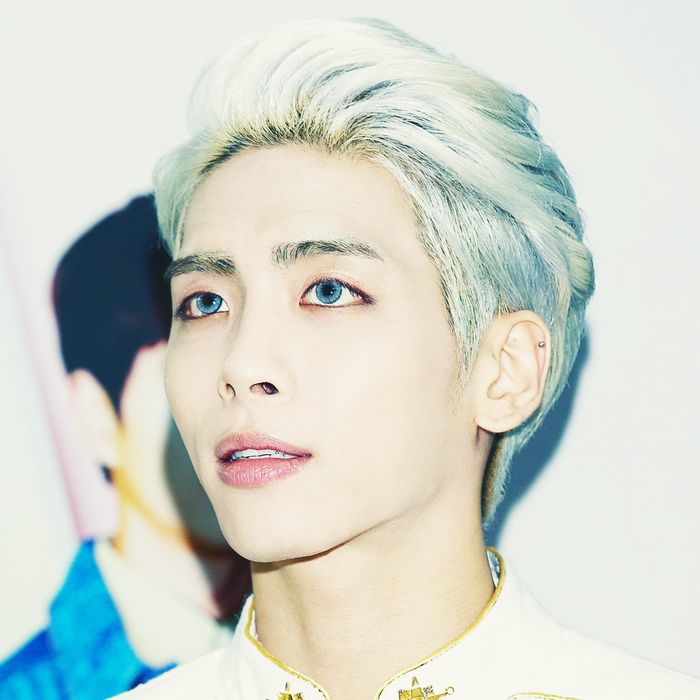 Kim Jong-hyun.
Photo: Han Myung-Gu/WireImage
Sad news for K-pop fans today: Kim Jong-hyun, the 27-year-old lead singer of popular Korean band SHINee, was found dead at his home in Seoul Monday evening. He is believed to have died by suicide.
According to South Korean press, the singer (known to fans as Jonghyun), was found unconscious at a rented apartment after his sister contacted emergency services. He reportedly texted his sister shortly before he died, writing: "Please let me go. Tell me I did well. Final farewell."
SHINee formed in 2008 with their debut album SHINee World, and have since released five chart-topping Korean albums as well as five targeted at the Japanese market. Jonghyun has also released three albums as a solo artist.
As news broke, fans took to social media to mourn Jonghyun's passing. The band is widely beloved in their native South Korea, where they have earned the moniker "The Princes of K-pop."