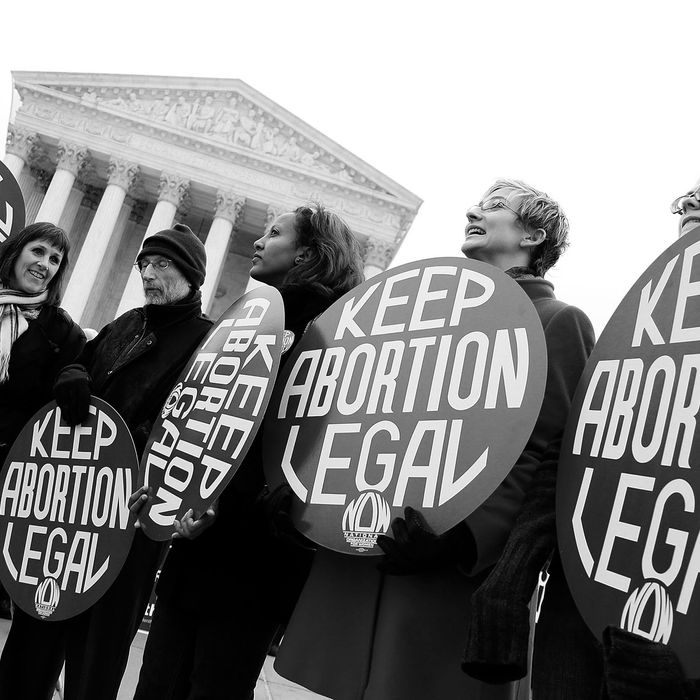 Photo: Mark Wilson/Getty Images
A federal judge has ruled, in the latest high-profile battle over abortion rights, that two 17-year-old undocumented women detained by the Trump administration must be granted access to abortions, Politico reports.
The judge in the case cited a "need to preserve [the teens'] constitutional right to decide whether to carry their pregnancies to term."
A similar legal battle took place in October when a court ruled that another young woman, referred to as Jane Doe, who had also been detained by immigration officials, could have an abortion.
The Trump administration has argued in these legal battles that undocumented minors in custody have no rights to an abortion, and they argue the federal government does not need to provide abortions.
"A pregnant minor who has entered the country illegally has the option to voluntarily depart to her home country or identify a suitable sponsor," a spokesperson for the Department of Health and Human Services told Politico.
"HHS-funded facilities that provide temporary shelter and care for unaccompanied alien minors should not become way stations for these children to get taxpayer-facilitated abortions."
But ACLU lawyer Brigitte Amiri, who represents the young women, was pleased with the outcome.
"The judge's decision is a reminder that both the law and justice are on our side," she told Politico. "We've already seen the courts rule in favor of Jane Doe, and today justice prevailed for two more young women like her. Unfortunately, the Trump administration has shown no indication that they'll abandon their cruel and dystopian crusade to block abortion access for some of the most marginalized people in our country. We're prepared to keep fighting for as long as we need to."
The Trump administration has now asked the U.S. Supreme Court for an emergency order blocking one of the young women, who is about ten weeks pregnant, from terminating her pregnancy. The government reportedly gave up their fight to prevent the other young woman from having an abortion.
Read the full story here.