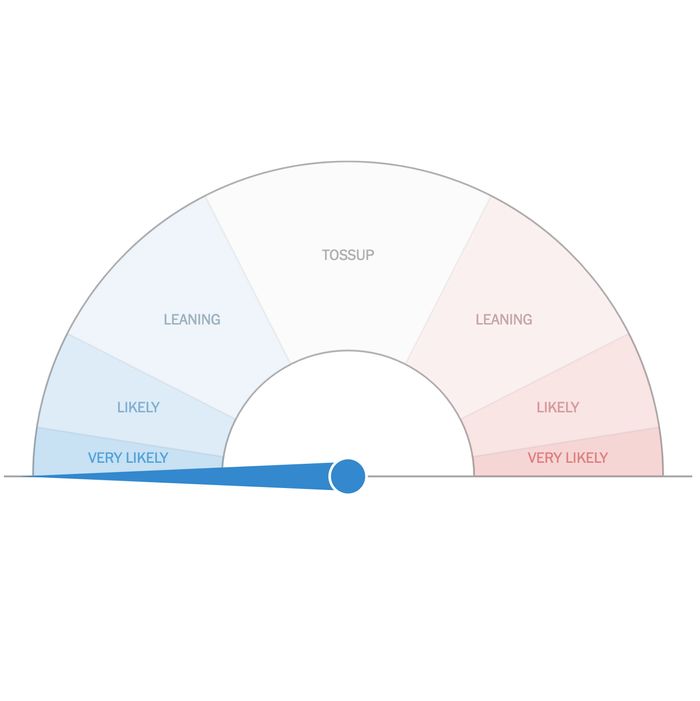 The election needle from the New York Times.
In the predict-a-thon that is the modern American election, there are many unfortunate options.
You can watch John King on CNN do his election-night map zoom. Or, at FiveThirtyEight, Nate Silver will give you the truth — fast, hard, and cold. But for the hopeful among us — the ones who want to rise, fall, and go slowly insane with the question of whether Americans in 2017 really will elect an accused child molester that has said Muslims shouldn't serve in Congress, believes homosexuality should be illegal, and thinks America was great under slavery — you can always follow the election with the New York Times election needle.
But be warned: You won't have had this much PTSD since last November, when you huddled around all your devices and watched that needle twitch as the results poured in. See below: