Justin Bieber is a man of style and sanctity. This holiday season, he's feeling particularly enlightened.
On Thursday, after a busy day decorating his Christmas tree while shirtless and attempting to choreograph a dance routine to Ed Sheeran and Beyoncé's "Perfect Duet," Bieber took some quiet time to reflect on Kanye West's outfit, which he was spotted wearing (with a smile!) while leaving Nobu Malibu that same day.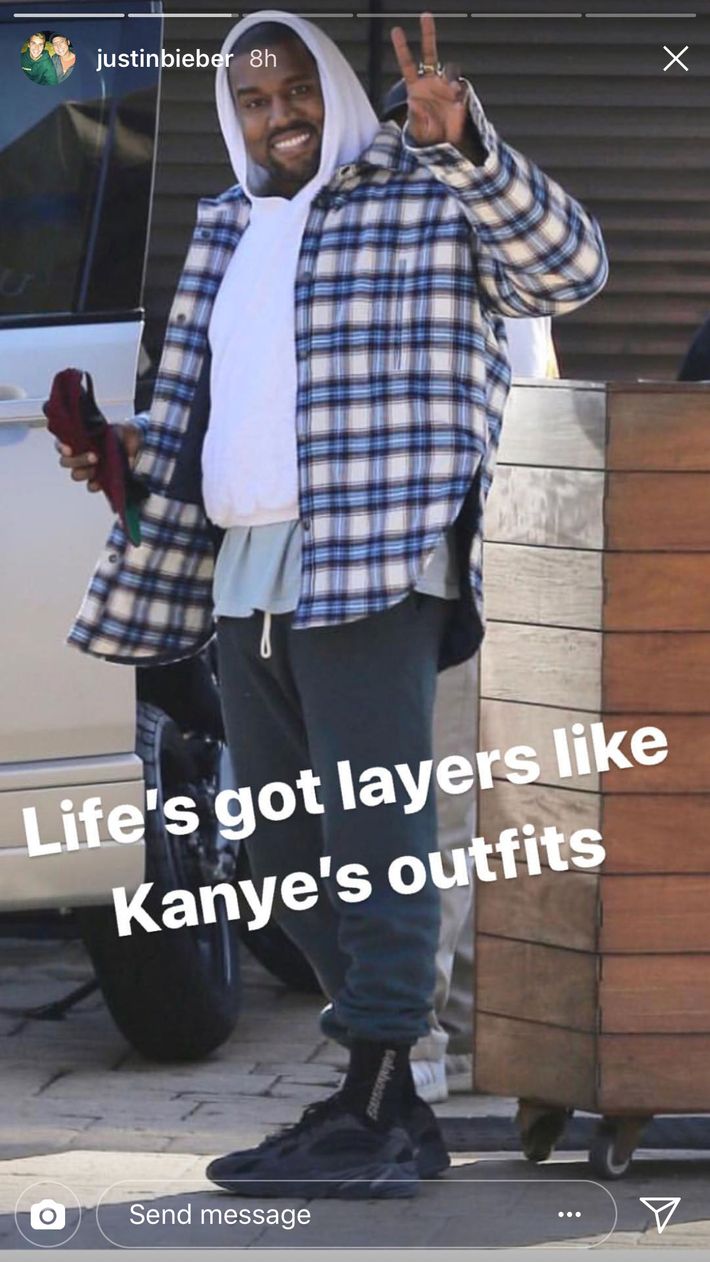 "Life's got layers like Kanye's outfits," Bieber wrote in an Instagram Story, sharing a paparazzi snap of his full look. Deep.
Mr. West, known for his "Calabasas casual" style, presumably wore head-to-toe Yeezy, with a hoodie, plaid top, color-coordinated T-shirt and sweats, plus all-black Adidas Wave Runner sneakers. He also appeared to be holding a baseball cap in his hands, which would've truly completed the dadcore look.
Bieber is a longtime admirer of Kanye West, and has been spotted wearing Yeezy sneakers more than once. Deep down, though, Bieber seems to be looking for God. Unsurprisingly, he found him in Kanye West.