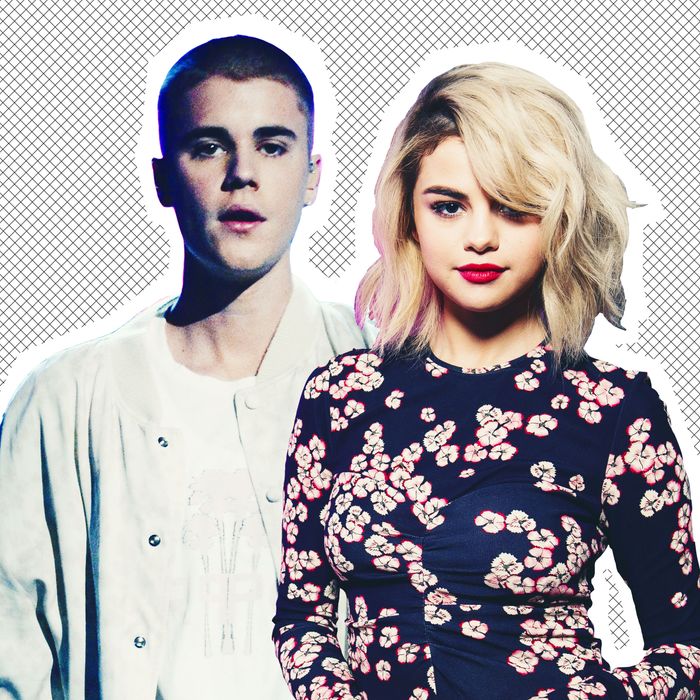 Justin Bieber, Selena Gomez.
Photo: Getty Images
The drama surrounding Justin Bieber and Selena Gomez's tortured reunion continues: We recently learned Gomez's mother was hospitalized after finding out things were getting serious between the two hockey fans, and now TMZ reports the currently on couple is in Christian couples therapy. Over Hailey Baldwin, of all things!!!
According to TMZ, sources connected to hipster megachurch Hillsong Church claim Bieber has been trying to make amends for God lately. As part of this attempt, he reached out to his ex-girlfriend Hailey Baldwin to clear the air. And then, in his quest to live an "open and honest" life, he told Gomez about it. Big mistake! Per TMZ:
We're told she wasn't thrilled with him being in contact with an ex … and that's when they decided to give Christian couples therapy a try.
The pair has reportedly been going to therapy together for about a week. No word on whether it's actually helping them, but Bieber keeps posting inspirational Instagrams so … maybe?