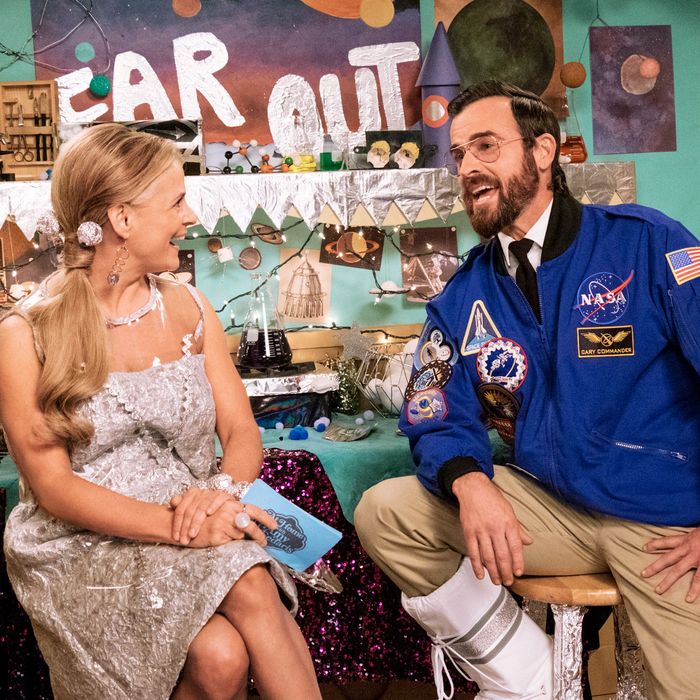 Amy Sedaris and Justin Theroux.
Photo: Phil Caruso
On Tuesday night, Justin Theroux will go boldly where no Justin Theroux has gone before: to a guest spot on the delightfully wacky variety show At Home With Amy Sedaris. Theroux traded his signature gray sweatpants for Moon Boots to play the role of Commander Colonel Gary Commander, a NASA astronaut who says he lost his libido while in orbit. And he so does not have a sense of humor about it.
Sure sounds like a guy who'd like to yell at the moon.