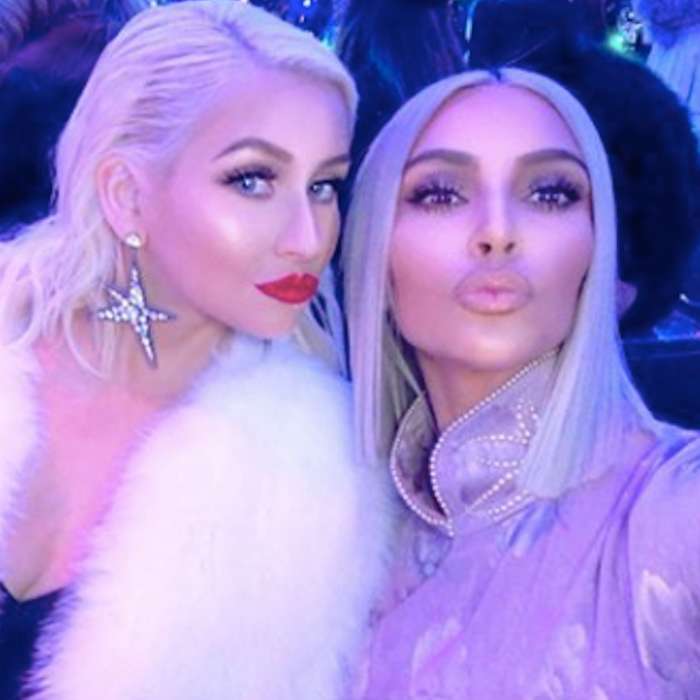 Photo: kimksnapchats/Instagram
Each holiday season, the most exclusive event in all of Calabasas is the annual Christmas Eve party at Kris Jenner's house. Luckily for those of us who weren't invited, the famous family typically documents the over-the-top party — and its equally over-the-top guest list — on social media.
This year, the Kardashian and Jenner sisters (well, most of them) offered glimpses into the party through millions (well, dozens) of Snapchat posts. From Christina Aguilera to Khloé's pregnant belly, here's a look at who made the cut.
Ryan Seacrest, American Idol's Randy Jackson, and, of course, Kim were there.
As was Khloé Kardashian's baby bump.
Christina Aguilera stopped by.
So did Kendall Jenner's dance moves.
Scott Disick was there (without his 19-year-old girlfriend Sofia Richie).
Also, every Christmas light in the world.
Brian McKnight performed.
So did Babyface and Toni Braxton.
Kourtney Kardashian's 24-year-old boyfriend Younes Bendjima made an appearance.
Santa also showed up.
Kanye West was there.
But was Kylie Jenner? The (allegedly) pregnant 20-year-old has essentially gone into hiding, and there was no photographic proof of her presence at the event. She didn't post anything about the bash to social media herself, but a Christmas Day Snapchat with Khloé suggests that she was in attendance.
We're sure next year's bash will include just as many lights — and a lot more babies.