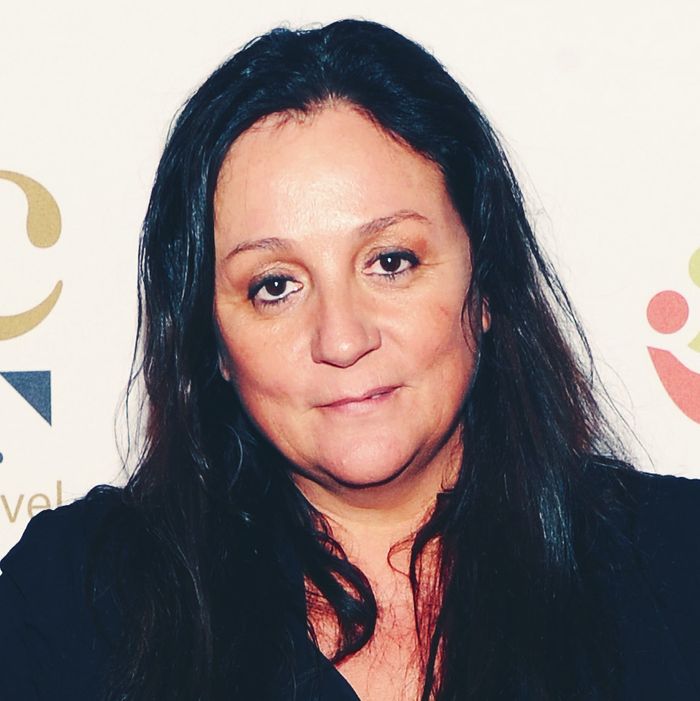 Kelly Cutrone.
Photo: Jamie McCarthy/Getty Images
Fashion publicist Kelly Cutrone, who is known for her roles on MTV's The Hills and America's Next Top Model, is the 12th woman to accuse music mogul Russell Simmons of sexual misconduct, "Page Six" reports.
Today, the NYPD announced they are investigating these claims of sexual assault against Simmons.
But the music mogul, who has stepped down from his companies, continues to deny all charges. And today he posted an image with the phrase "#notme," and pledged to "hold his accusers accountable."
But Cutrone said Simmons's active denials actually motivated her to come forward. "The #NotMe thing? I'm going to do a #YeahYou. F–k you," she said.
Cutrone tells "Page Six" she met Simmons at a party in 1991, and he invited her back to his apartment. Cutrone says she said no, but agreed to stop by a friend's apartment which she believes was actually Simmons's place. When they arrived, Cutrone tells "Page Six" that he assaulted her:
"He pushed me into his apartment and then he threw me down on the floor and literally tried to grab … take my clothes off of me," Cutrone told Page Six.




"And I started kicking him really, really hard, screaming, telling him to get the f–k off of me. And that I would have him killed if he ever f–king laid a hand on me." She added, "I actually think I told him I would call Page Six! I was a publicist! I think I told him I would call Page Six and have him murdered."
Cutrone says after the alleged attack she ran out of the apartment, unsure what to do. She tells "Page Six":
[Simmons] was just really shaken up and I f–king split. I remember running out the door and getting a cab and all I remember was that I got in a cab and I remember a feeling — which was so crazy — of, 'Oh my god. Somebody just tried to rape me. What do I do?' And then the energy of going to the police and pressing charges against him was overwhelming to me.
Read the full story here.