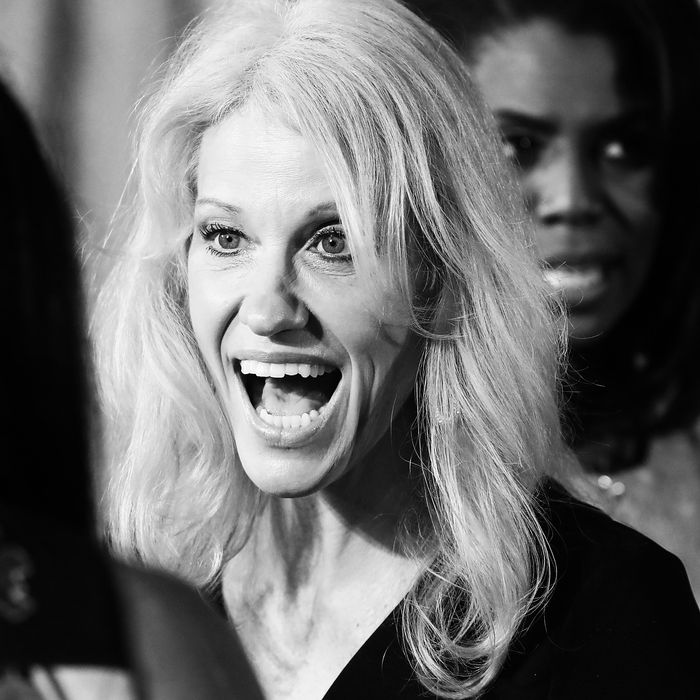 There's our girl.
Photo: Mark Wilson/Getty Images
Kellyanne Conway lives in a world where she started the ongoing national conversation about sexual harassment. Where she can speak to squirrels whenever the hell she wants. Where jacked women can stop men from raping them. Kellyanne, what's it like to live in your "postfeminist" world?But while the aforementioned examples are certainly egregious, she may have just said her most ridiculous phrase yet on CNN's New Day, as reported by The Hill.
When Chris Cuomo questioned Conway about Trump's endorsement of Republican Senate candidate Roy Moore, who has been accused of sexual misconduct by eight women, she defended him by saying, "The president has tremendous moral standards."
In the current world in which the majority of us live, Trump has been accused of groping, rape, and harassment by more than ten women. He has pushed forward tax plans and health-care bills that would respectively exacerbate income inequality and leave millions uninsured. He has enforced state-sponsored Islamophobia through his Muslim Ban. But yes, tremendous moral standards.