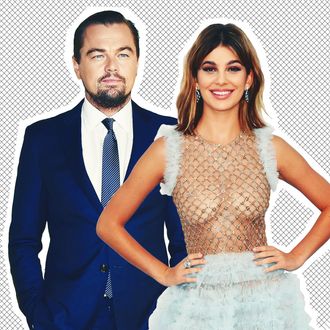 Leo DiCaprio and Camila Morrone.
Photo: Getty Images
Welcome to You Know What I Heard, the Cut's weekly celebrity gossip column about the peregrinations of the rich and famous. Have gossip? Email me at allie.jones@nymag.com, send me a message on Twitter, or contact me on Signal (ask for the number).
It's the most wonderful time of the year, and our favorite 43-year-old environmental enthusiast Leo DiCaprio is celebrating with a new model. Her name is Camila Morrone, and she is blonde and Argentinian and 20 years old. The Daily Mail published photos of the pair leaving Morrone's Los Angeles home on Saturday morning. Morrone was wearing a white crop top, and DiCaprio was wearing green shorts. It's happening! So how did these two meet?
My guess: the dreaded Art Basel. The Daily Front Row hosted an "intimate, epic dinner" at the festival in South Beach earlier this month at which Morrone was a guest of honor. She posed for the cover The Daily's collectible art magazine Act 1, alongside Cindy Crawford and Rande Gerber's son Presley Gerber. In a write-up about the party, The Daily noted that several celebrity guests attended, including the Gerbers, Paris Hilton, and … Leo DiCaprio.
Morrone is a full year older than the last blonde model DiCaprio dated, Juliette Perkins. Both are represented by IMG. Morrone, however, is also a fledgling actress: She announced to her 1 million followers on Instagram last month that her movie Never Goin' Back is going to Sundance.
Twenty-year-old Kylie Jenner has picked a baby name, according to People, but she "isn't sharing" it. She isn't talking to anyone much at all, it seems. A source told the tabloid that Jenner is hiding out at her Hidden Hills compound until she gives birth (recent estimates put her due date in early 2018).
"For everything that she wants done, like her nails, she has people come to her house," the source said. "She rarely leaves her house, and it's mostly for doctor's appointments. She is busy getting the pink nursery ready. …Not wanting to get out much, her focus has instead been on buying things online for the baby."
TMZ reported in October that Jenner bought $70,000 worth of baby accessories online after learning she was pregnant. Perhaps she doesn't leave her house because she is physically trapped under a mountain of bedazzled onesies.
As for the other expectant Kardashians? Kim's surrogate is reportedly due around Krismas, and Khloé is due early next year. I am still holding out hope that all the pregnancies will be officially revealed in the family's ongoing Instagram Advent calendar.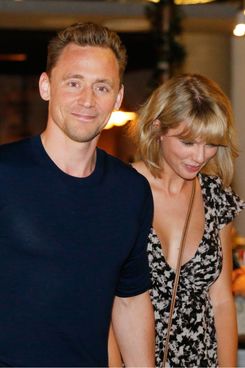 One of Taylor Swift's ex-boyfriends made her hunch like "Quasimodo," apparently. Swift's loyal squad member Todrick Hall (YouTuber) said of Swift on the radio this week, "There was a time last year … I don't know if I'm supposed to say anything, but she was dating someone — I never actually met this person — but I could just tell every time I would talk to her, she would hunch over. I was like, 'You cannot turn into Quasimodo for this guy. Every time you say his name, you hunch over.'"
Who is the bad man? Swift dated two of them last year: Scottish DJ Calvin Harris and British actor Tom Hiddleston. There is photographic evidence that Hall met Harris, so that leaves us with Hiddleston. According to Hall, it's totally fine, because Swift is soo happy with British actor Joe Alwyn now.
Swift's more prominent squad member Selena Gomez is still dating Justin Bieber again. According to "Page Six," the couple traveled to Seattle this past weekend and went to the Sugar Factory store there. TMZ has a great detail from the visit: "We're told they were holding hands and laser focused on each other. Justin only broke away briefly when 'Buttons' by the Pussycat Dolls came on, 'cause apparently that's his jam."
But there is still drama surrounding the relationship, of course. This morning, TMZ reported that Gomez's mom Mandy Teefey went to the hospital last week after finding out that things had gotten serious between her daughter and the Biebs. "Sources with direct knowledge of the incident tell us Mandy had a heated convo with Selena that day about the reunion with Justin," TMZ reported. "When Selena revealed she and JB were in couples therapy, Mandy flipped … realizing the relationship was going to be more long-term than she thought." She was reportedly released from the hospital the same day.
When Gomez and Bieber got back together at the end of October, an unnamed Gomez relation told TMZ, "Justin is a vile human and will never be accepted by us. As long as she is even speaking to him in any way, it is not only disrespectful to everyone around her, it is disrespectful to herself."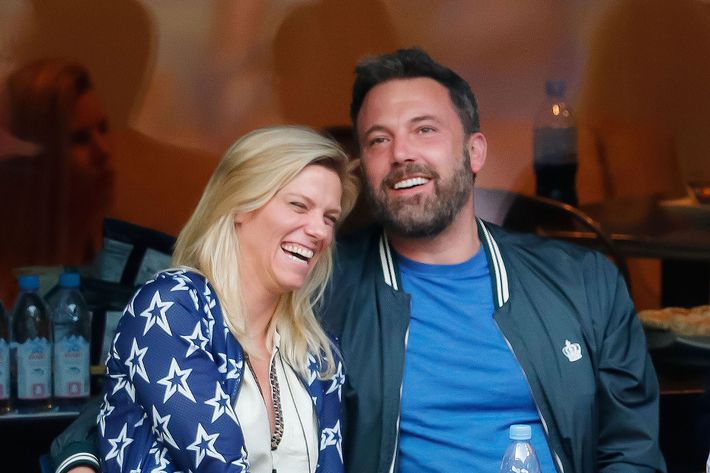 And in more complicated relationship news, it looks like things are cooling off between Ben Affleck and Lindsay Shookus. Affleck is still paying for Shookus's $28,000-a-month apartment in New York, but Us Weekly reported that he did not show up to her sister's wedding in Buffalo last weekend. He was at a "family event" in Los Angeles, instead. Both Us Weekly and People reported this week that Affleck is getting treatment for alcohol addiction in L.A.
One small blessing from this week:
Enrique Iglesias and Anna Kournikova had secret twins. I bet you forgot that they were even together! Let this joyous birth be a reminder that celebrities can be private if they try.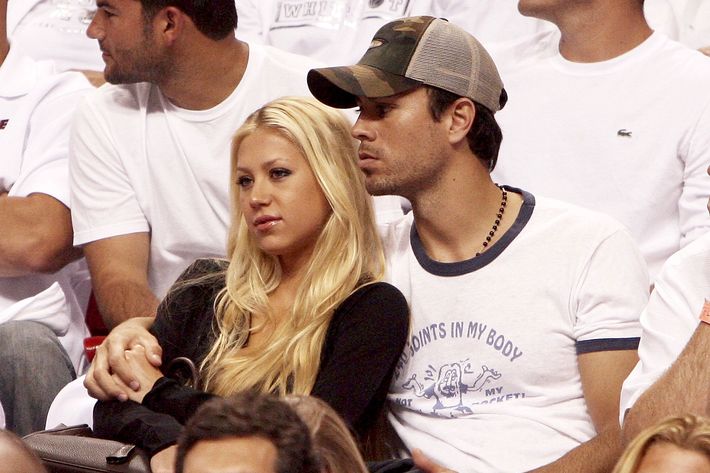 Finally, I'll leave you with this photo of Bradley Cooper and Jonah Hill running into each other on the streets of New York. I hope you all get to spend time with loved ones and wear comfortable joggers this holiday season.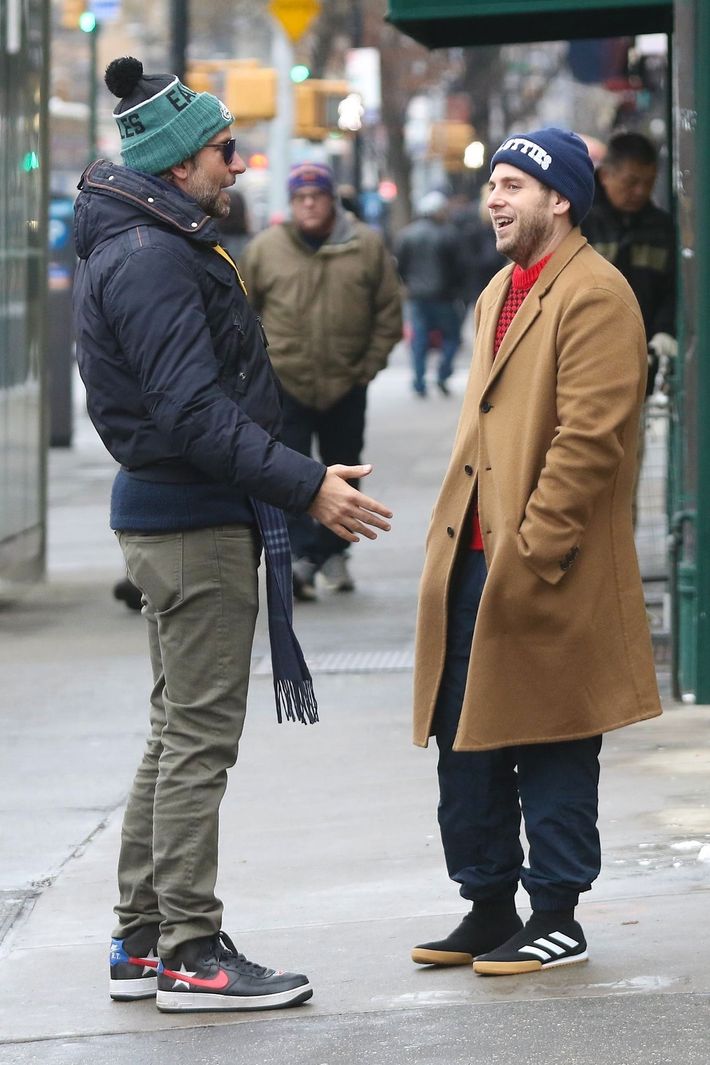 I'll be back with so much more gossip in 2018. In the meantime, feel free to email me at allie.jones@nymag.com, send me a message on Twitter, or contact me on Signal, if you'd like to chat.