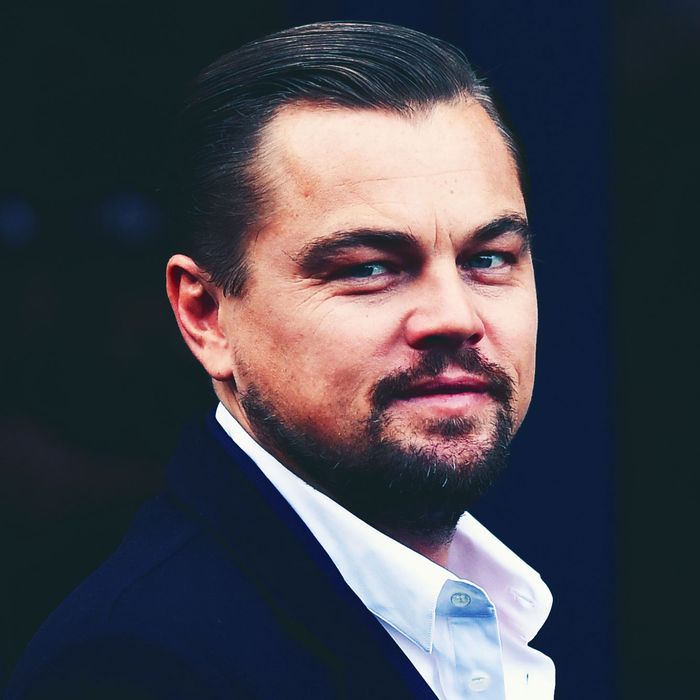 Leonardo DiCaprio (sans hat).
Photo: Jeff J Mitchell/Getty Images
It's that time of the year again — Art Basel in Miami — which can only mean one thing: Leonardo DiCaprio and the Pussy Posse are in town. And this year, the group has been hitting up the model-saturated art festival in their official uniform — hats.
According to "Page Six," DiCaprio spent more than 45 minutes in a private room at Art Basel on Wednesday night "haggling" over an $850,000 Jean-Michel Basquiat drawing. DiCaprio and his posse had been walking around the convention center looking at different booths, before his art adviser led the skilled multitasker toward the drawing. Per "Page Six":
A witness said, "It seemed like they had a plan beforehand. They brought the work into a private room with Leo, the advisor, and slowly the hat-clad entourage also poured in."




"Two blonde models who looked very much Leo's type came and talked to his posse for a bit," says the spy.
How artsy.