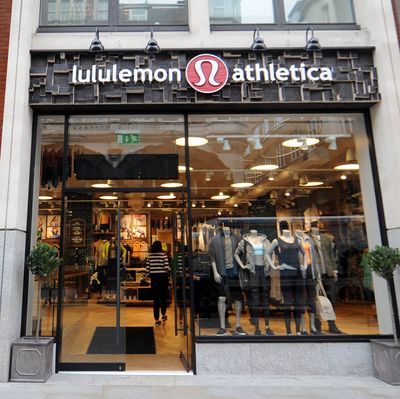 Photo: Stuart C. Wilson/Getty Images for Lululemon Athletica
According to a lawsuit filed on behalf of Shayla Famouri, a part-time worker at Lululemon from 2014 to 2016, the billion-dollar athletic apparel company known for its skin-tight leggings is "the perfect environment for a sexual predator."
As BuzzFeed News reports, Famouri filed a lawsuit on Tuesday against the company and Philip Silva, a former Lululemon employee, seeking $3 million in damages for sexual assault, sexual harassment, violating fair employment laws, and creating a hostile work environment.
The lawsuit claims that Lululemon promoted and relocated Silva with the knowledge that he had been reported for inappropriate behavior of a sexual nature in the past. (BuzzFeed News does not specify whether or not he was found guilty for these previous claims.) He then allegedly went on to sexually harass and assault Famouri herself at his new post.
Famouri's lawsuit also argues, according to BuzzFeed, that Lululemon management "encourages female employees to dress in tight clothes, work out with co-workers, accept hookups between bosses and subordinates as par for the course after a wild night of drinking, and look the other way when employees make lewd and sexualizing remarks."
A Lululemon spokesperson confirmed to BuzzFeed News that Famouri raised allegations against the behavior of another employee in 2016. The brand's statement reads:
Upon learning of these allegations, the company initiated a comprehensive and in-depth investigation. The accused employee was immediately suspended; and then resigned. Nevertheless, the company saw the investigation through to completion, ultimately finding that the accused employee did engage in behavior that was not in line with our standards of conduct.




At lululemon, harassment and discrimination have no place in our community. Our culture is founded on us all positively contributing to an environment rooted in our values, which includes a commitment to working with integrity and a collective dedication to creating a respectful workplace. We are committed to doing everything we can to ensure that employees come to work each day in safe environments where they are empowered to speak up.
Silva declined to comment to BuzzFeed News.
This is neither Lululemon's first legal battle nor its first scandal. However, these allegations are certainly the most serious the brand has faced to date.