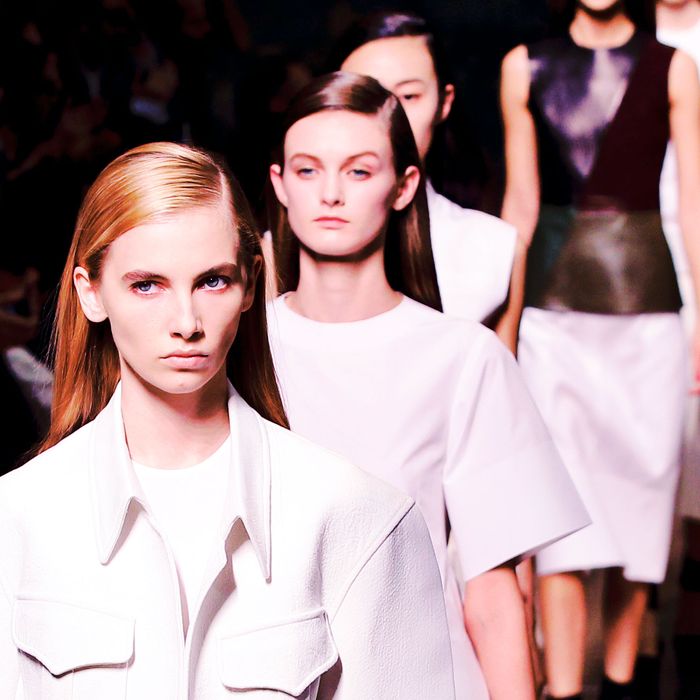 Celine Spring Summer 2012 runway.
Photo: PIERRE VERDY / Staff/2011 AFP
This week Céline may become the last LVMH brand to launch an e-commerce site, just ten short months after joining Instagram.
Two sources told Reuters that the famously luddite brand, currently helmed by Phoebe Philo, is launching a site as early as next week. Philo has said that she doesn't like the idea of Céline shoppers buying online. "I very much like the idea that shoppers experience a Céline product in a Céline store," she said.
The sources told Reuters that the site, featuring its clothes, shoes, and leather bags, would first launch in France. It would then reach the rest of Europe and the U.S. in 2018.