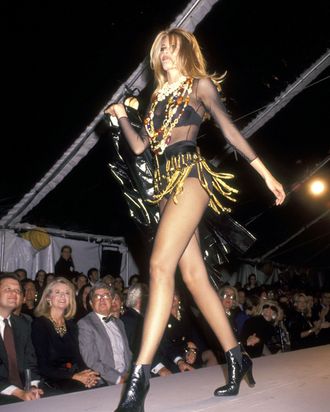 Chanel takes New York in 1991.
Photo: Ron Galella/WireImage
Fashion PR is arguably at its best when you don't notice it; when a show or a party goes so well, guests forget they're technically at work.
But behind-the-scenes, men and women (usually dressed in all-black) have been working hard for decades to make sure everyone else has a good time. This month, KCD — a leading agency that represents everyone from Apple to Alexander Wang — is celebrating its 35th anniversary with a timeline of its most major success stories worldwide.
While they may seem like fun and games in the moment, fashion events require months of blood, sweat, and tears. First, the host has to find a date, time, and place. (Easier said then done, especially when you're talking about the busy Fashion Week calendar.) Maybe the space requires an intricate set. Maybe there's water involved. Maybe it's in Brooklyn. Then, they've got to get people there — and keep them — oftentimes with the help of a celebrity guest (who will not arrive on time) or an art installation made of doughnuts.
When guests get home after a fashion event, happy, well-fed, and maybe a little tipsy, the work only continues for PR men and women, who've then got to roundup images, write tip-sheets, and send a million more emails. If there's good press, great. If not, they've got many more hours of phone calls to clock in.
Somehow, KCD has pulled-off 35 years of good times. Here are some of the agency's most memorable moments, from the time they brought Versace to America to Tommy Hilfiger's fashion carnival.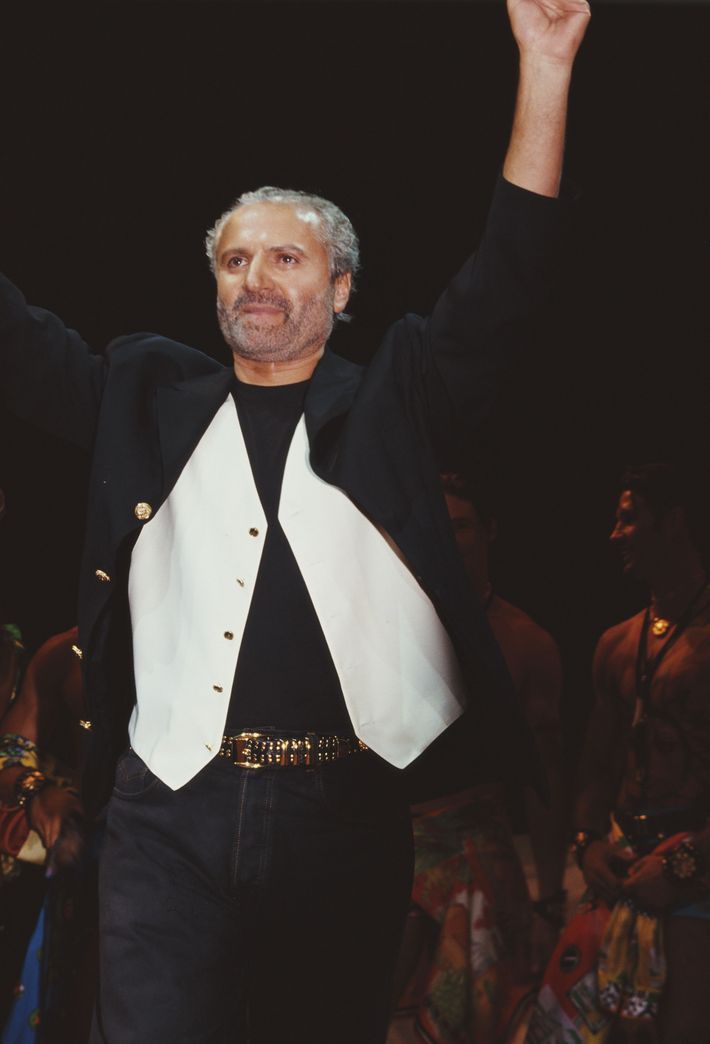 Versace takes America
Gianni Versace hires KCD in 1989 to build his brand and name in America.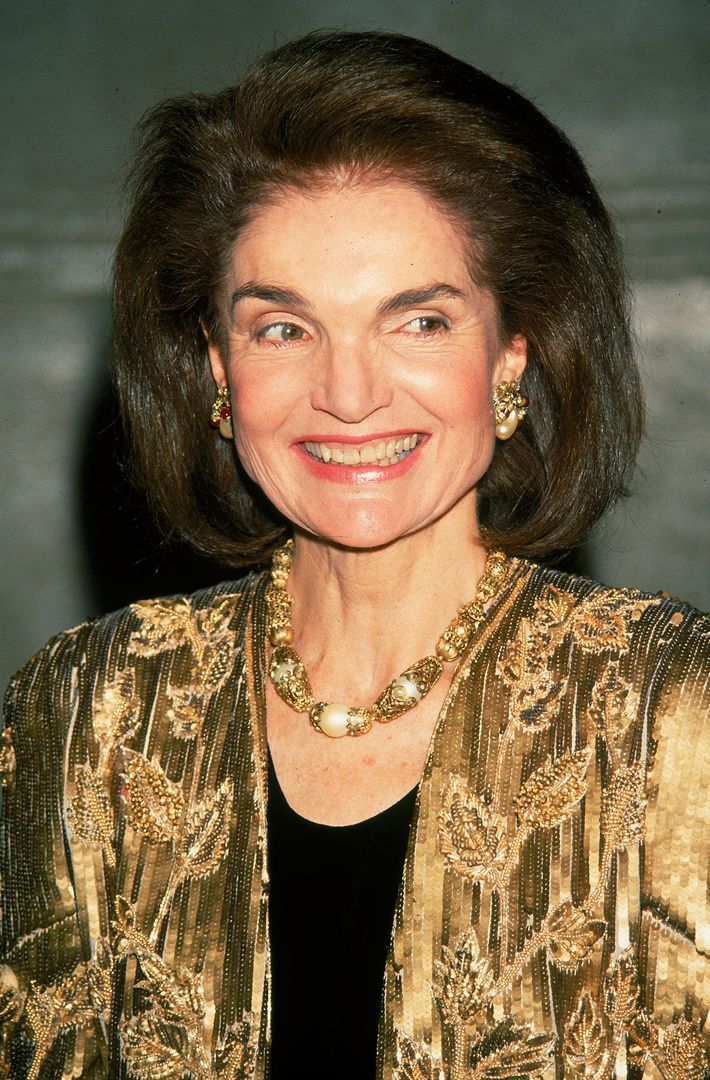 Henri Bendel Fifth Avenue Opening
In 1991, KCD orchistrates the week long Henri Bendel reopening on Fifth Avenue with a black-tie gala hosted by Jacqueline Onassis.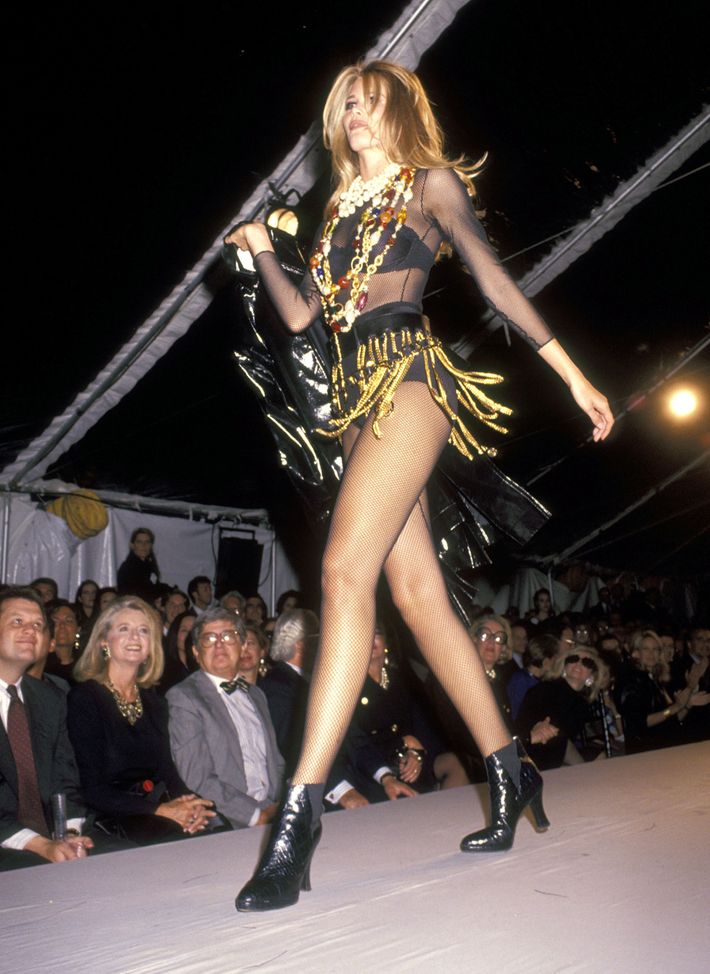 Chanel "Couture to the Street"
Vogue Editor Anna Wintour, Chanel, and KCD bring "Couture to the Street" in 1991 with a Chanel runway show outside Industria Studios in the West Village.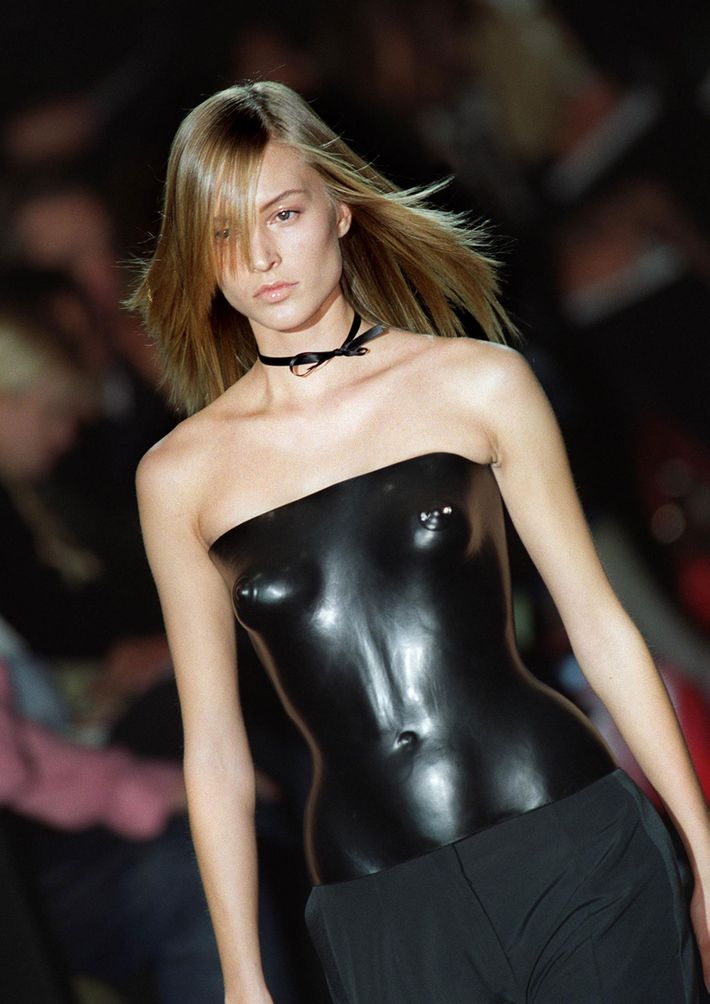 Tom Ford, YSL, and KCD Paris
KCD Paris opens in 1999 after Tom Ford asks the agency to oversee his PR strategy as creative director of Yves St. Laurent.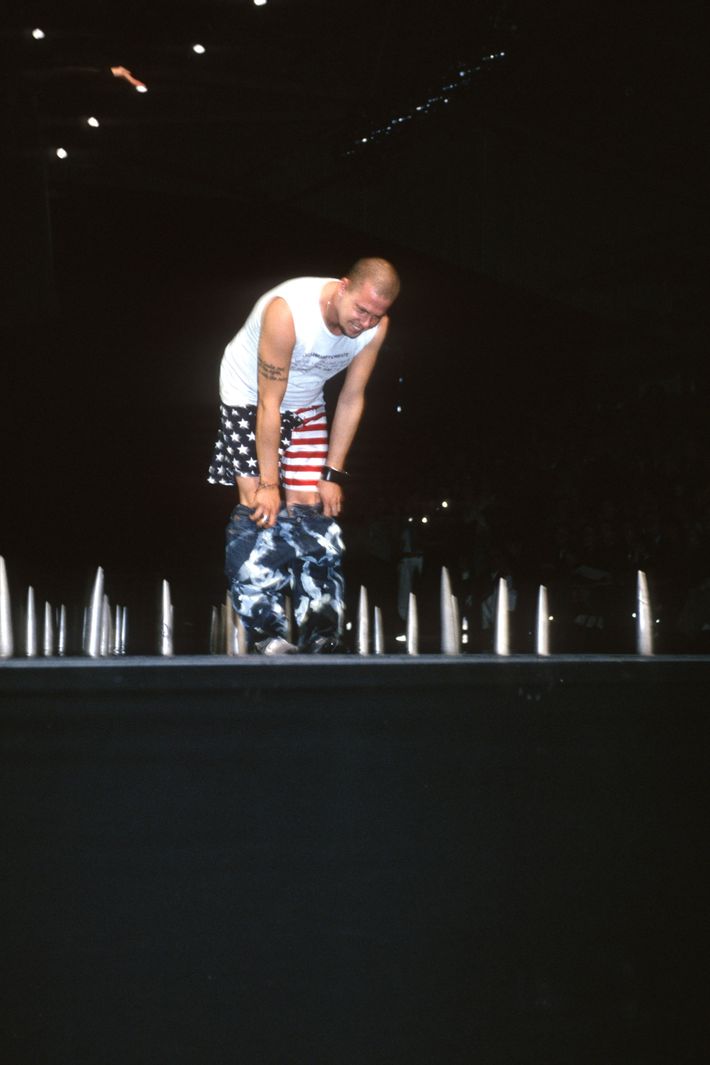 McQueen Walks on Water
McQueen, baring his Union Jack boxers, walks on water at his 1999 New York show at New York's Pier 94 during Hurricane Floyd.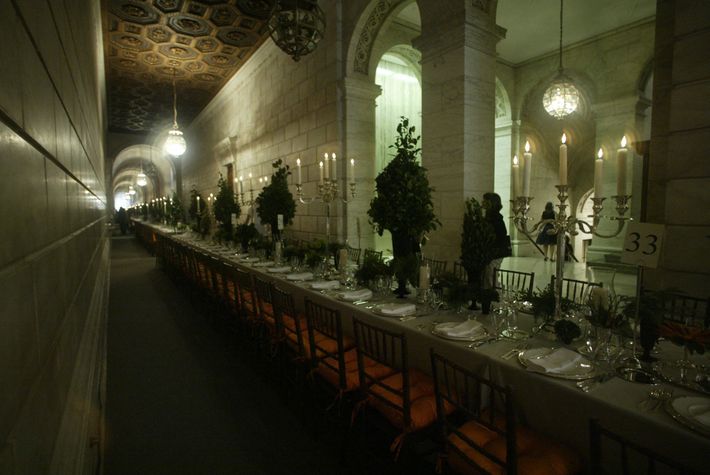 The CFDA Awards
In 2003, KCD begins a 15-year relationship with the CFDA Awards by reinventing the gala with a dinner table two blocks long at the New York Public Library.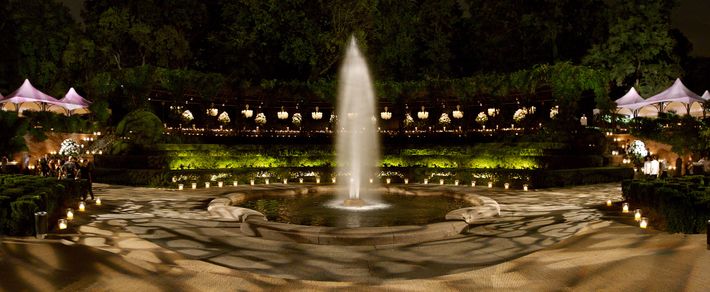 Ralph Lauren in Central Park
The 40th Anniversary Fashion Show and Dinner for Ralph Lauren in Central Park in 2007.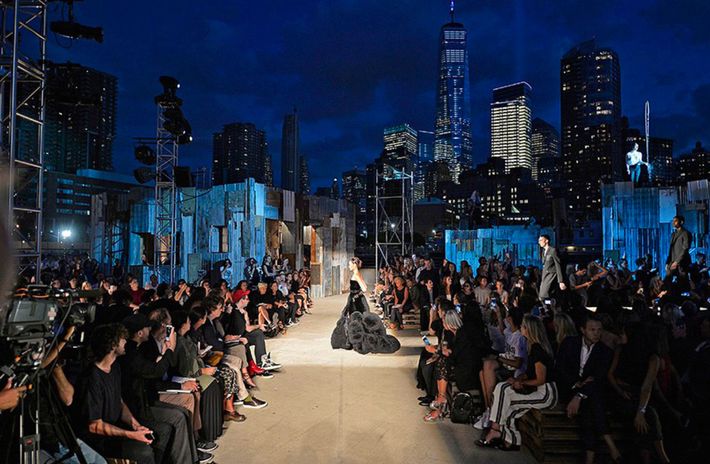 Riccardo Tisci's Love Letter to NY
Riccardo Tisci's "Love Letter to NY" 2015 Givenchy Event on Pier 26 in Tribeca.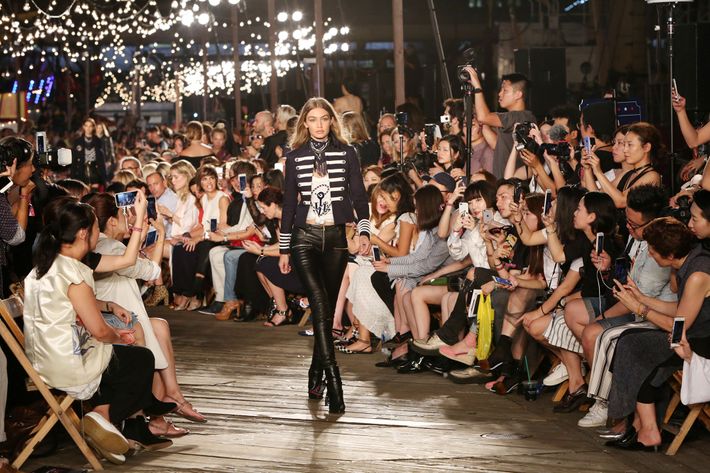 Tommy x Gigi's Fashion Carnival
KCD launches Tommy Hilfiger x Gigi with a Fashion Carnival at South Street Seaport in September 2016.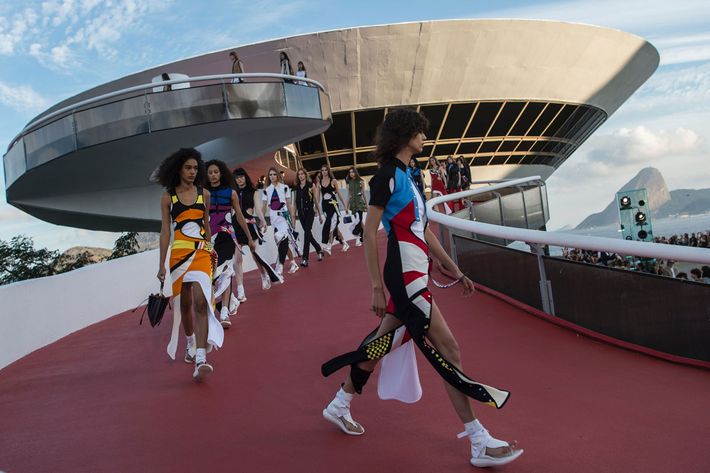 Louis Vuitton in Rio
The Louis Vuitton Cruise 2017 Show at the Oscar Niemeter designed Niteroi Contemporary Art Museum in Rio.