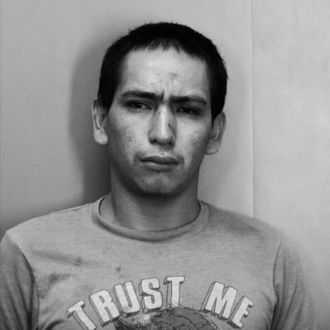 Wilmer Lara Garcia.
Photo: Fairfax County Police Department
This weekend, a 23-year-old man from Falls Church, Virginia, forced Americans to confront a truly unsettling question: If we can't trust the messages on people's graphic tees, what can we believe?
According to the Washington Post, Wilmer Lara Garcia was wearing a "Trust Me, A Jedi I Am" shirt, when he did something tremendously untrustworthy: He and an accomplice stole an unlocked car from a parking lot where its owner was letting it warm up. Amazingly, despite Garcia's clever disguise, police managed to find the two men and the car shortly after. During the arrest, they also discovered a number of altered and forged checks.
Garcia has been charged with auto theft and two counts of forgery (no word yet on whether he is in fact a Jedi.)
Wow, really makes you think. Not to sound like a conspiracy theorist, but I'm starting to think FBI doesn't stand for Female Body Inspector after all.