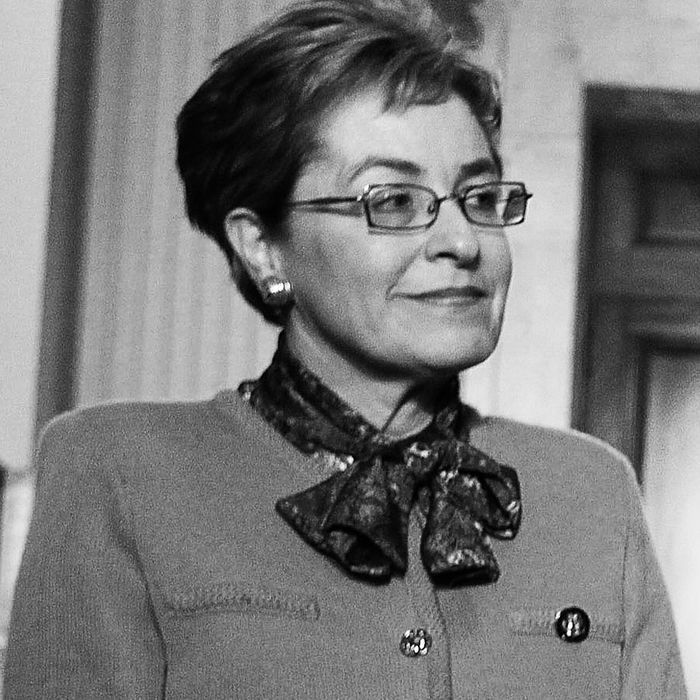 Representative Marcy Kaptur.
Photo: Mark Wilson/Getty Images
Today in "blaming women for the sexual harassment they endure" news, a Democratic congresswoman from Ohio reportedly commented at a private event on Wednesday that women invite sexual harassment when they wear revealing clothing.
Politico reports Representative Marcy Kaptur made the questionable remarks during a private Democratic caucus meeting on (you guessed it) sexual-harassment issues. "I saw a member yesterday with her cleavage so deep it was down to the floor," Kaptur said, according to two Democratic sources who attended the event. "And what I've seen … it's really an invitation."
According to Politico's sources, Kaptur's comments left the other members in the room speechless. She also apprently suggested women on Capitol Hill should abide by stricter dress codes. Per Politico:
"Maybe I'll get booed for saying this, but many companies and the military [have] a dress code," she said. "I have been appalled at some of the dress of … members and staff. Men have to wear ties and suits."
Kaptur, who has served in Congress since 1983, later told Politico that she never intended to suggest that women were to blame for their own sexual harassment with her comments.