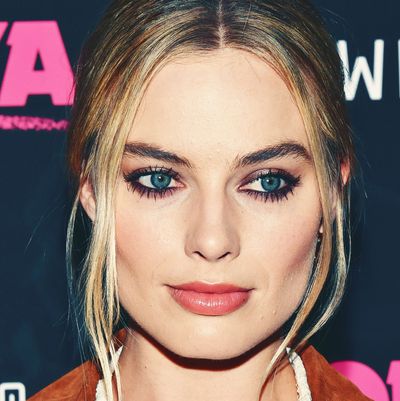 Margot Robbie.
Photo: Dia Dipasupil/Getty Images
While the rest of us are trying to wrap our heads around the mysterious fact that severed human feet keep washing ashore in Canada, Australian actress Margot Robbie had apparently already dealt with a severed foot years ago.
Robbie recently sat down for The Hollywood Reporter's inaugural live movie star summit with Bryan Cranston, Armie Hammer, Diane Kruger, Octavia Spencer, and Robert Pattison, when the Vanity Fair profile survivor decided to share her foot-related tale. The I, Tonya actress explained that on a recent film set, the cast and crew were asked to write down the craziest thing that had ever happened to them, and then try to figure out who said what. Per THR:
 "I once found — and no one guessed that this was me — I found a human foot on the beach in Nicaragua."
Kruger then asked Robbie, "Just the bones?", to which she responded, "Just a little souvenir." E! notes that the Australian actress, who apparently visited Nicaragua in 2014, didn't give any other information about the foot.
Relatable as always!