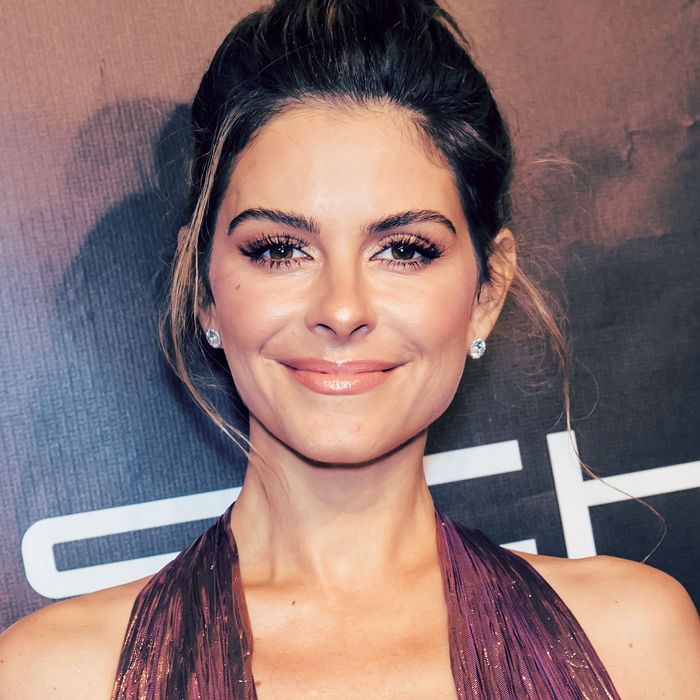 Maria Menounos.
Photo: 2017 Gilbert Carrasquillo
TV personality Maria Menounos recently underwent surgery to get a "golf-ball-sized" brain tumor removed. She told Access Hollywood that she partially blames the toxicity and bullying in the entertainment industry for her poor health. When asked what her chronic stress stemmed from, she said "the industry."
"I think that there's a lot of bullying, a lot of toxicity. I think it's just a rough journey," she said. "You know, there's the glitz and the glam that everybody sees — and yes, I feel incredibly blessed to be a part of it — but there have been some tough times and I'm sure you guys have not been immune to those tough times."
She said that chronic stress, partially coming from the toxicity from the industry, is really hard on the body and that she put off getting an MRI scan for months even though she thought it could be a brain tumor. Menounos's mother also has stage IV brain cancer.
"I think chronic stress on the body is really bad," Menounos said. "I mean, as women, you know, we put ourselves last, we put our health last. I postponed that MRI for months because I thought I was crazy, I thought I was being paranoid, and I was putting my mom's health first, which I mean is understandable — it was critical. But we have to focus more on ourselves."
Watch the clip below.