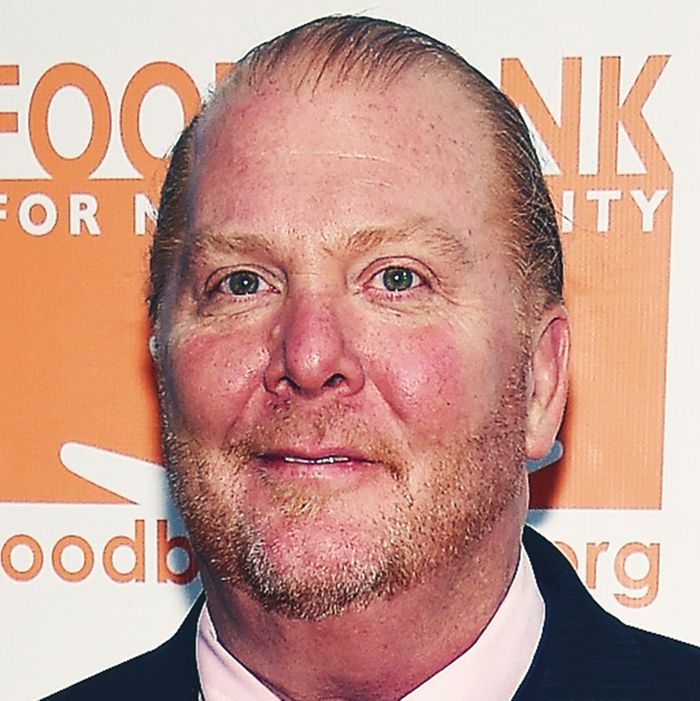 Mario Batali.
Photo: Dimitrios Kambouris/Getty Images for Food Bank of Ne
Celebrity chef Mario Batali has officially been fired from The Chew, ABC's midday cooking show where he was a co-host.
The news comes just days after an Eater report emerged in which four women accused Batali of groping and sexual assault. In the days since, another woman has come forward to accuse Batali of harassment.
The chef has apologized, and said the allegations "match up with ways I have acted."
In a statement on The Chew's Facebook page an ABC spokesperson said the company has cut all ties with Batali.
Upon completing its review into the allegations made against Mario Batali, ABC has terminated its relationship with him and he will no longer appear on The Chew. While we remain unaware of any type of inappropriate behavior involving him and anyone affiliated with our show, ABC takes matters like this very seriously as we are committed to a safe work environment and his past behavior violates our standards of conduct.
Earlier this week Batali announced that he would be stepping away from his $250 million restaurant empire which includes 23 restaurants, five Eataly marketplaces, and 11 cookbooks.