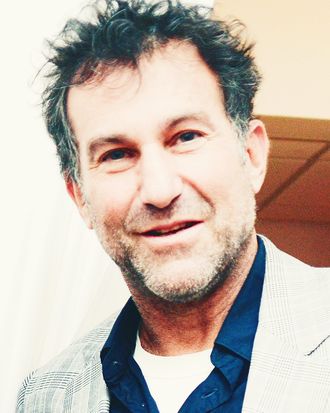 Ken Friedman.
Photo: Lola Haze/BFAnyc.com/Carly Otness
On Tuesday, the New York Times published an investigation into sexual-harassment allegations against restaurateur Ken Friedman, co-owner of hip New York City restaurant the Spotted Pig. Although the report largely focuses on Friedman, it also alleges celebrity chef Mario Batali assaulted a woman in the Spotted Pig's so-called "rape room."
The Spotted Pig, located in Manhattan's West Village, was a regular late-night spot for Batali, who stepped down Monday from his food empire amid sexual-misconduct allegations. Like other VIP guests, after the restaurant's dining room closed at night, Batali would frequently hang out on the third floor — an invitation-only space that employees and industry insiders claim has been nicknamed the "rape room."
According to the Times, Friedman made it clear that regular restaurant rules do not apply on the third floor, and guests frequently groped female employees there. The restaurant's employees claim they frequently witnessed Batali's sexual aggression in the private space — and that Friedman knew it was going on. Per the Times:
Ms. [Jamie] Seet, the former manager, said that during a party in 2008, she intervened when she saw on the security camera feed that Mr. Batali, who was drunk, was groping and kissing a woman who appeared to be unconscious.
A former server told the Times about Batali, "We called him the Red Menace." She continued, "He tried to touch my breasts and told me that they were beautiful. He wanted to wrestle. As I was serving drinks to his table, he told me I should sit on his friend's face." Batali told the Times in a Tuesday email, "Though I don't remember these specific accounts, there is no question I have behaved terribly."