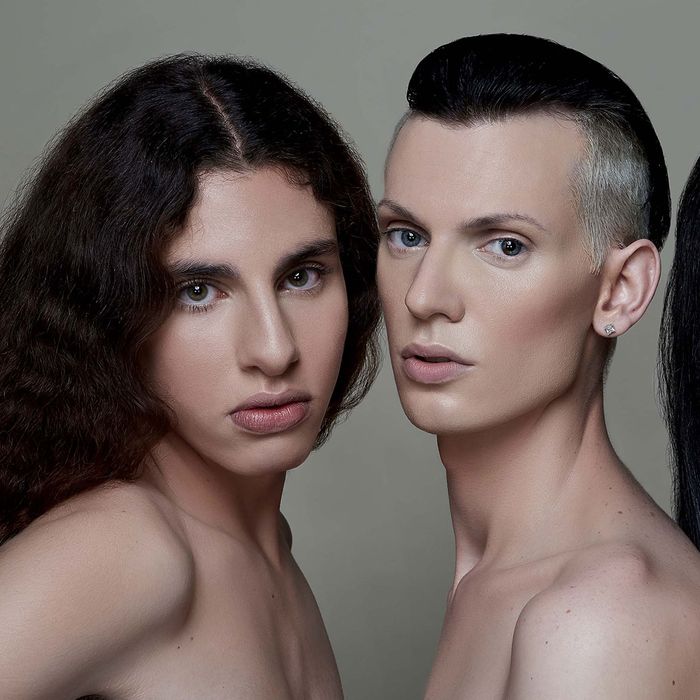 Photo: STOYANOV & JONES/Courtesy of Jecca
The makeup industry's relationship with inclusivity is a fraught one, but these days, more brands than ever are broadening their horizons. One new company in particular, Jecca, has made inclusion its entire purpose.
The work of makeup artist Jessica Blackler, Jecca was inspired by the distinct beauty needs of transgender people. Blackler explains that anyone can use a Jecca product, of course, but if you're specifically trying to cover beard stubble, Jecca's concealer palette might feel like a welcome addition to the market. The brand officially launches December 18 online, but you can pre-order products today.
Blackler talked to the Cut about how Jecca products are different from other brands, why shopping for makeup is sometimes uncomfortable for members of the LGBTQ community, and why Jecca's stance on diversity is not a marketing gimmick.
Why did you create Jecca?
It started back in 2015. I'm a makeup artist and I trained in film and TV. I was getting requests from transgender women for makeup lessons, where they could come and feel comfortable in a safe space. After researching and testing the market, I set up a studio where I would have ladies come to my house and we'd do makeup. I had a really good response with that from members of the LGBT community and it evolved from there. Lots of my clients have similar struggles, such as beard shadow. They couldn't cover it up with regular products. They also didn't feel comfortable going into the store and getting a makeup lesson or asking for advice. Jecca overlooks gender and celebrates individuality. We're not a brand that concentrates on just women.
Do you have any formal relationship with organizations that support members of the LGBT community?
We partner with an LGBT charity called Stonewall, and we pass on a donation to them through our profits. I'm also a Stonewall ambassador, and in the future I'll be mentoring children in schools and workplaces about the LGBT community. We're quite involved and that's why we're different than most makeup brands.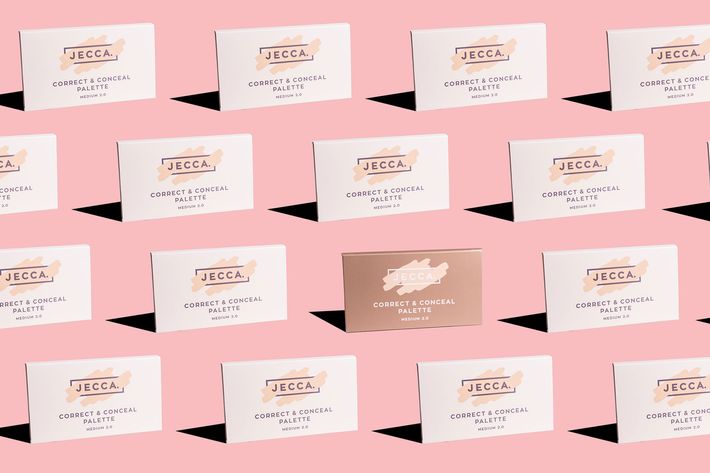 Right now Jecca only sells a "Correct and Conceal" palette. What is that product used for?
The pink shade is for correcting blue undertones in the skin. Once you put a concealer on top, it lasts longer, but it also corrects the color difference. If you look at a beard shadow, you'll notice that it's blue-green from the hair. The peachy tone helps correct the blue. You can also use the concealer on its own for blemishes. It's not a foundation, so you don't use it all over your face, but you can use it for smaller areas.
What makes Jecca's formula different from other brands?
I have worked with a cosmetic chemist to make the concealer, and it's the first concealer that's saying: "this is for beard shadow." There are lots of concealers just for blemishes or under eyes. The formula itself is very thick. Also it's important to me that it's vegan. It's taken me two years to get to this point.
How will you expand Jecca's product assortment?
We are obviously limited with the shades right now, so we'll be expanding that. We want to bring out more color products in the summer months. We have plans to address solutions for contouring — simplifying it and making contouring easier. We have plans to make the range as big as possible, but for the moment, we are working with a small team.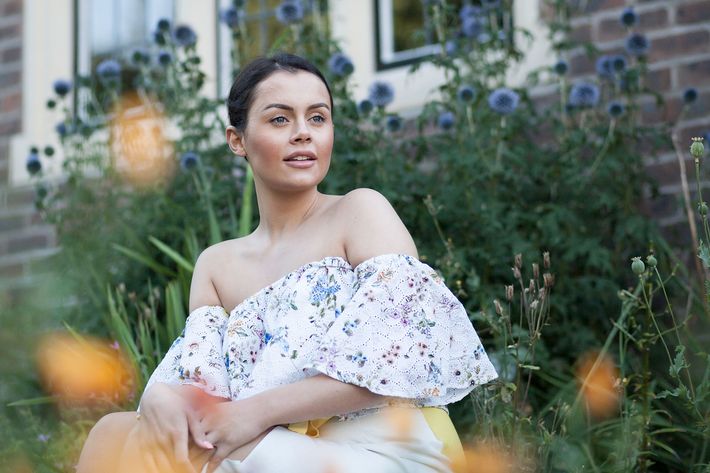 Can you explain why a member of the LGBT community might not want to buy makeup from somewhere else?
Sometimes you go into a makeup store and you feel a little judged. So as soon as you walk in there's a barrier. For example, to be presenting as a male and walk into a makeup store … some of my clients just wouldn't want to put themselves through that. Some of my clients have never used a makeup product. When they come to me for makeup sessions we have to go back to basics. When you're born a female you're often brought up with makeup; your mom teaches you, or your friends. Most of my clients haven't had that, so they come to me.
What are some things that bigger brands are not doing well?
Some are stuck in traditional ways where they only have very beautiful women in their campaigns, and that can come across as patronizing to people when they come to buy their products because they feel they aren't suited for the brand. Lots of brands focus on young women.
Recently, Rihanna addressed a question asking why she didn't hire transgender models for Fenty Beauty campaigns. She said she didn't want to use a transgender person as a marketing tool. What is your response to that critique?
People tell me a larger brand could do what I do on a much bigger scale in less than 24 hours. The thing is, those brands are doing it for the wrong reasons. It's brilliant to tap into this market because it's something that they've needed to do for a while, but I'm not doing it for marketing reasons. We're not just made a brand that jumped on a trend. This is something we've done from the beginning and we support the LGBT community. Rihanna's point is true where you don't know who is trans, that's a very personal question. But what I think that commenter is trying to say is that [Rihanna's] not making it clear that this is for everyone.
This interview has been edited and condensed.