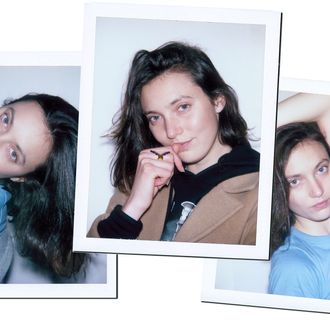 Left: Matilda Lowther wears her own top; Center: Lowther wears own clothes; Right: Lowther wears own top.
Photo: Lucas Michael. Photo Editor: Biel Parklee.
Matilda Lowther grew up in the picturesque British Lake District before leaving to become a model in London. She quickly became an industry favorite after Burberry's Christopher Bailey chose her to open his spring 2014 show — and then his fall 2014 show, too. Since then, she's become something of a catwalk staple, appearing in many Burberry shows but also walking for Miu Miu, The Row, and Comme des Garçons. Read on for her answers to our lightning round questions.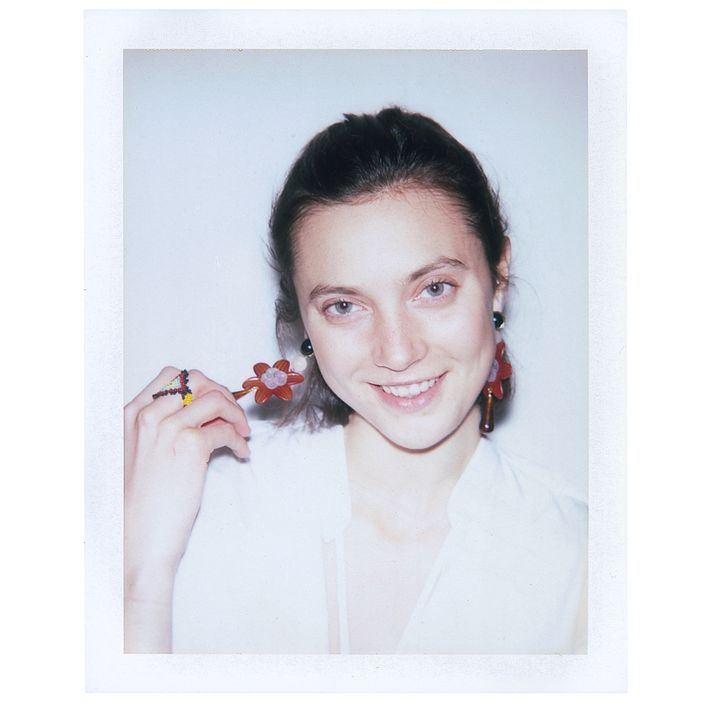 If you could be a magazine, what magazine would you be? Time Out, I think. I'm always running around all over the place and that feels appropriate.
If you could speak to animals, which animals would you want to talk to? Elephants because they seem like chillers.
Sneakers or slippers? Sneakers.
What's something your social-media followers don't know about you? I'm a big sports freak. I'm always doing weird athletic things. I like scuba diving, and I grew up hanging off cliffs with my dad, trying to teach me how to climb.
What was the last website you looked at? The site for the interactive show Sleep No More. I've wanted to go for ages and I just booked tickets.
If you could be outfitted by one designer for the rest of your life, who would it be? Jacquemus.
What time is your alarm set for in the morning? 7:30 or 8.
What do you eat for breakfast? I love porridge and a banana. Or scrambled eggs. It doesn't get that exotic with me. Occasionally I'll do a shot of some energy-boosting revitalizer thing.
If you had only three things you could eat for the rest of your life what would they be? Dark chocolate, truffle pasta, and maybe bananas.
Fuck/Marry/Kill? Fuck: Russell Brand. Marry: Bob Dylan. Kill: Like, Hitler, probably.
If you were a color, what color would you be? Blue.
If you could be trapped in an elevator with one person, who would it be? Oscar Wilde.
If you could tell Donald Trump one thing and make sure he would listen, what would it be?
Stop tweeting. It's bad.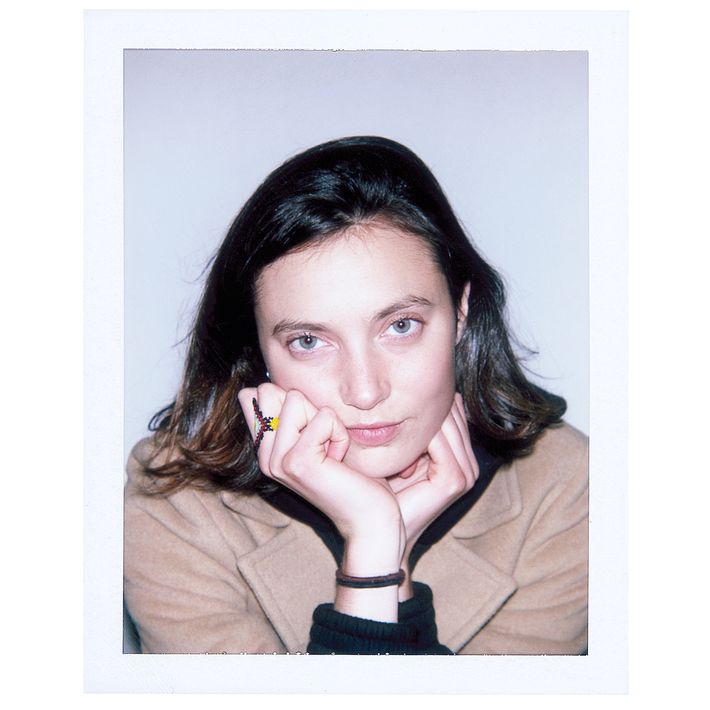 Matilda Lowther wears Alexander Wang deconstructed poplin shirt, $495 at Alexander Wang; Lizzie Fortunato Sal flower earrings, $220 at Lizzie Fortunato.