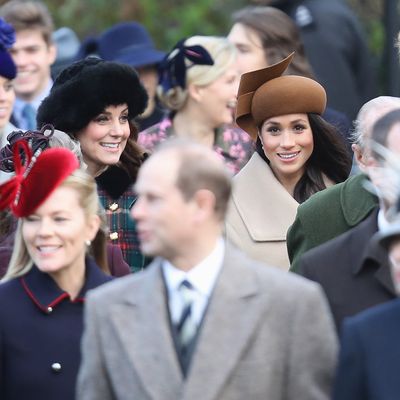 Kate Middleton and Meghan Markle.
Photo: Chris Jackson/Getty Images
Move over, ten-pack of comfy socks from our moms. Meghan Markle and Kate Middleton just gave us the most important present imaginable: pictures of themselves … together.
In the year-plus since Markle's relationship with Prince Harry was revealed, we've been waiting for photos of the Suits star and the Duchess of Cambridge hanging out. But for months, we had nothing. Instead, we had to scour blind items for hints as to whether they even liked each other (according to Markle, they basically do). But finally, on Monday, California queen Markle and her future sister-in-law were photographed together as they joined the royal family for a Christmas church service on Queen Elizabeth's Sandringham estate.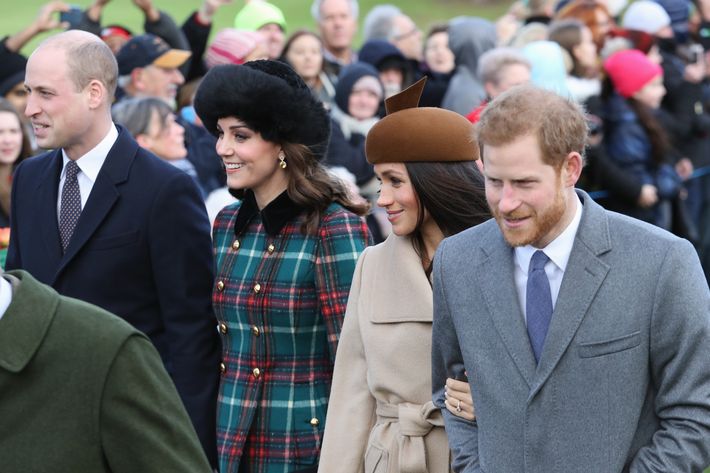 In their first photos together, Markle and Middleton are walking next to each other (while holding onto their significant others) on the way to the St. Mary Magdalene Church. They even curtsied together — and Markle wore a fancy hat.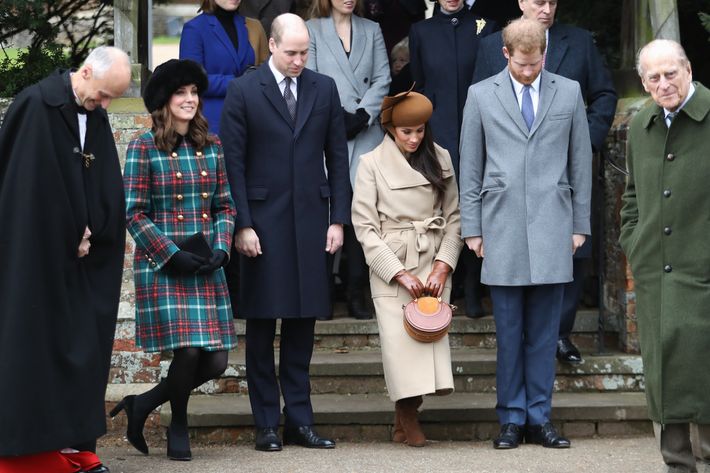 Can't wait to see how they top this gift next holiday season.