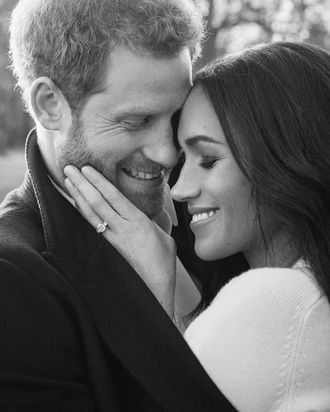 Prince Harry and Meghan Markle.
Photo: Instagram/kensingtonroyal
Instead of sharing clichéd pics of themselves holding hands as they walk along a dirt road (like all of our Facebook friends), lip-gloss queen Meghan Markle and Prince Harry revealed their engagement photos on Thursday morning — and damn, they look gooooooood.
Kensington Palace shared two official engagement photos that look more like perfume ads featuring perfectly beautiful people living perfectly beautiful lives. In one, the extremely attractive couple is featured in black and white, with Markle's ring on full display as she lovingly places her hand on the royal ginger's cheek.
And in the second pic, the fancy couple looks like they had just emerged from a royal ball — probably because Markle is wearing, oh, just a literal ball gown from Ralph & Russo.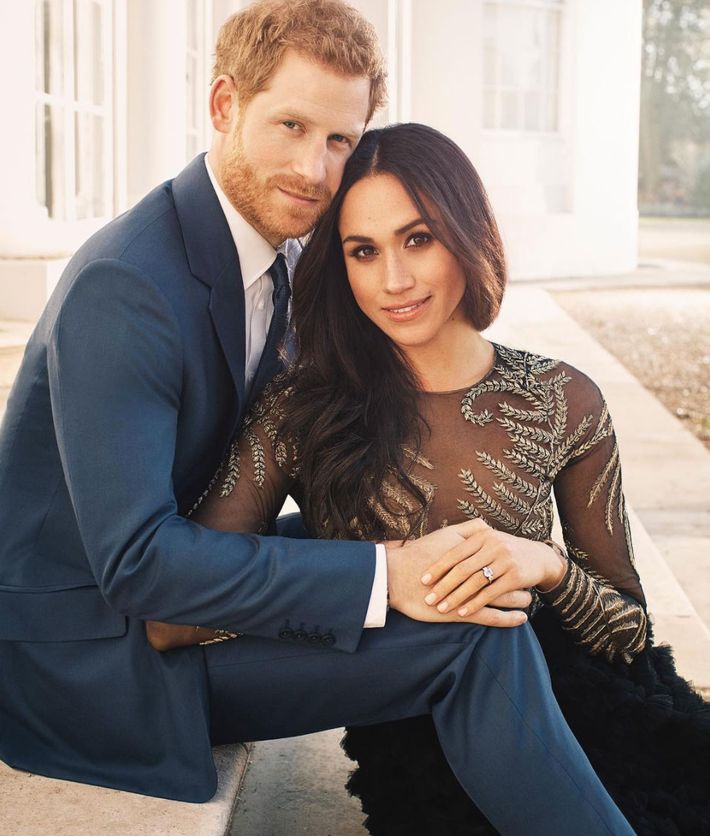 Then, as a "thank you," the couple also decided to share a "candid" picture from the photoshoot:
We'll buy whatever they're selling (by that we mean, good-looking love!!!).