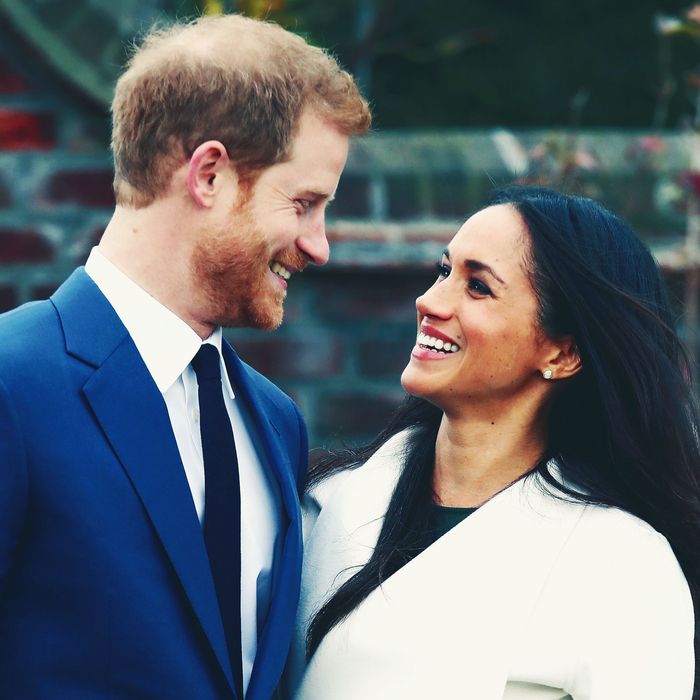 Prince Harry, Meghan Markle.
Photo: Chris Jackson/Getty Images
To prepare for the upcoming nuptials between California queen Meghan Markle and royal ginger Prince Harry, stewards who will be working during the ceremony have been given extremely specific regal instructions: catch up on the TV legal drama Suits.
Markle, as you surely know, made a name for herself as one of the stars of Suits before falling in love with a prince. And so, the Captain of the Lay Stewards at St. George's Chapel, Windsor Chapel, where the royal wedding will be held in May, reportedly told all the stewards (whose usual job is to assist with the chapel's Sunday services) to watch the USA Network show to familiarize themselves with the guest list.
"I've told the Stewards to get Netflix and watch Suits, so they know who everyone is at the wedding," Hugo Vickers, the Captain of the Lay Stewards, told the Daily Mail.
Hey, sounds better than having to dig around on Facebook.