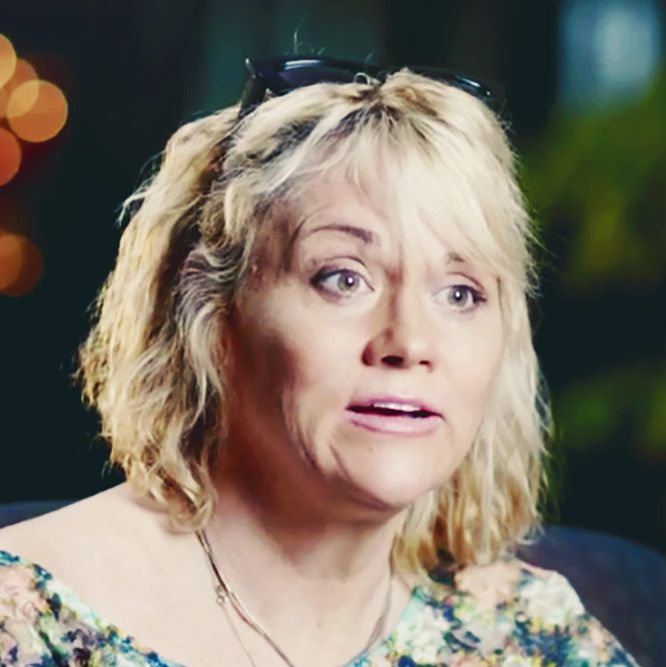 Samantha Markle.
Photo: Courtesy of TLC
Since news of California queen Meghan Markle's relationship with royal ginger prince Harry broke last year, the Suits star's estranged half-sister Samantha has been a mainstay in the tabloids — sharing family secrets, gossiping about her famous sibling, and talking about her upcoming memoir, The Diary of Princess Pushy's Sister. And on Tuesday night, Samantha will be partaking in her favorite hobby: spilling more dirt about Markle, this time in a new TLC special.
In "When Harry Met Meghan: A Royal Engagement," 52-year-old Samantha (who shares a father with Markle and is 17 years older than the future royal) delves into their family history. "It was like a gift when Meghan was born because she was so full of life and personality that we became settled as a family, but we became much more lively," Samantha said in the TLC special, per Town & Country. She also complains (again) in the interview that all the tabloid attention has caused a "rift" in the sisters' relationship.
It should be noted that "sources" close to Markle have already told E! that she and Samantha have never been close given their age difference, and that Markle "hardly knows" her half-sibling. And in the special, Samantha reportedly questions whether she'll even get invited to the royal shindig. Per Town & Country:
"I can't imagine how anyone would anticipate a normal, traditional, royal wedding. I mean they'd probably be watching across the lawn for the Markles to approach — 'oh, good God, they're coming! Close the curtains! Hide!'" she joked on the TLC special. "It's just so silly. We're so normal. And yes, I would love to go, but we have no idea what's going to happen."
The special airs Tuesday night at 9 p.m. EST on TLC.