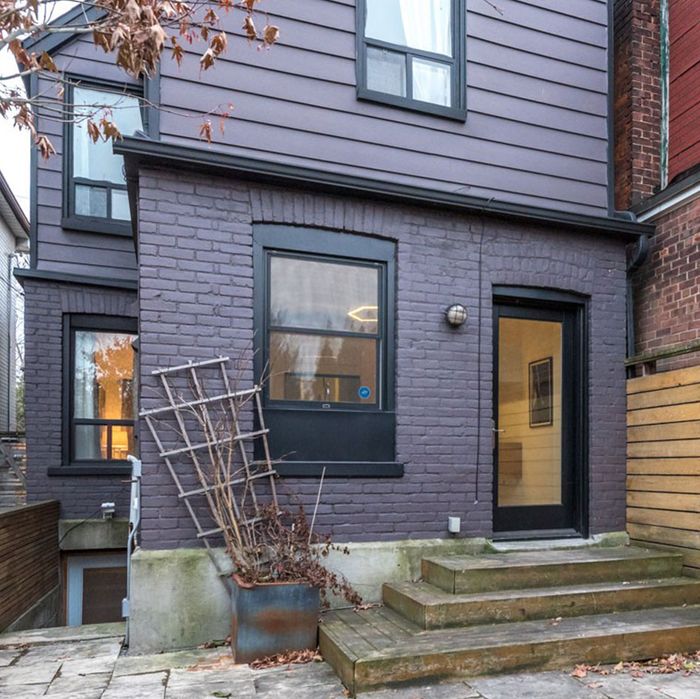 Meghan Markle's former home.
Photo: FREEMAN REAL ESTATE LTD. BROKERAGE
Long before Meghan Markle got engaged to a prince, the California queen was merely your average USA Network legal drama actress renting a house in Toronto. But now that she's about to become royalty, Markle has moved to the U.K. — and her Canadian castle (normal-sized house) is up for sale, which is great news for those of us willing to go into excessive debt to live like her.
According to the Globe and Mail, the three-bedroom, two-bathroom wine-colored home on Yarmouth Road in the "upper-middle class" neighborhood of Seaton Village can be yours for the cool Canadian price of just $1,395,000. But you need to act fast — the listing only went up on Thursday, and already there's apparently been a ton of interest in the property.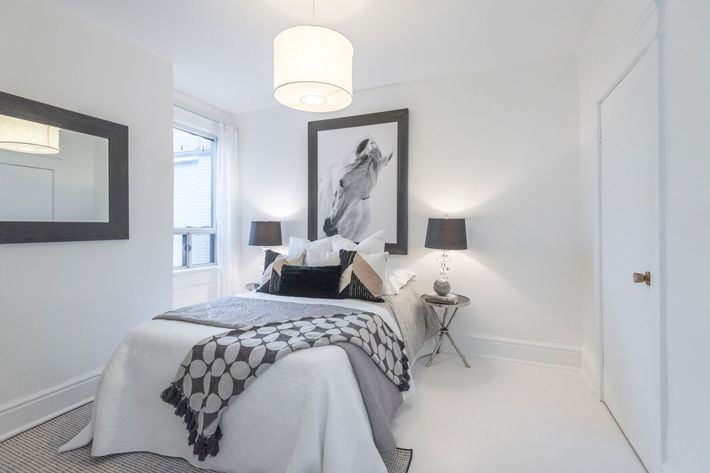 And unfortunately, although the home sounds lovely (it's private and close to a dog park, what more can you ask?) real estate broker Daniel Freeman of Freeman Real Estate told the Globe and Mail that the house hasn't been maintained as a tribute to Markle. Of course, we can still enter it with the knowledge that royal ginger Prince Harry was there, thank God.
"It's a nice thought to think, wow, Prince Harry used this toilet," Freeman said, and we couldn't agree more. Can't wait to move in.