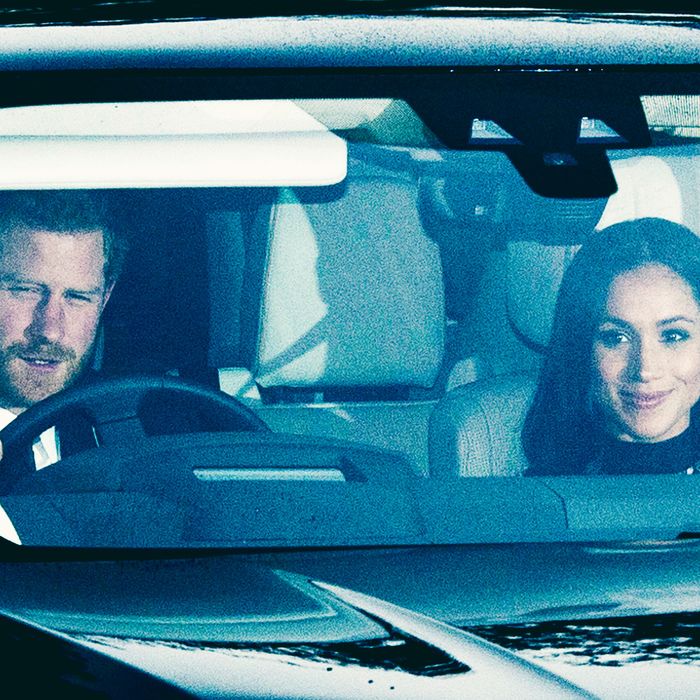 Prince Harry and Meghan Markle.
Photo: Mark Cuthbert/UK Press via Getty Images
My personal hero Meghan Markle attended the Queen's pre-Christmas lunch at Buckingham Palace today, alongside Prince Harry, Prince William, and Kate Middleton. According to People, over 50 royal family members were invited to the lunch, which is one of many annual traditions Markle now gets to enjoy. Don't you love to look at pictures of Meghan Markle? Here is a close-up of her in the passenger seat of Prince Harry's Land Rover on the way to the lunch: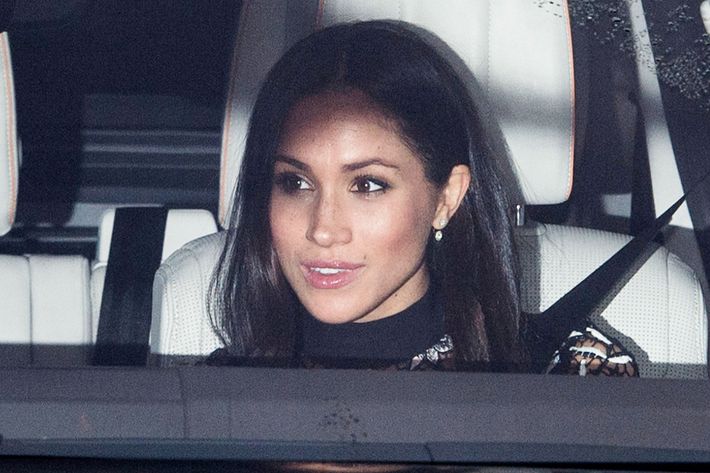 She is wearing lip gloss! I would love to buy the exact same kind, but I'm not sure what it is. Markle once told a blog called Beauty Banter that she uses Fresh Sugar Advanced Therapy Lip Treatment With SPF 15, which is a lip balm (not gloss) that costs $26. Here is a quote from her about it, which gave me a heart attack:
"I have searched high and low and tried every kind of lip balm but this is the very best. Soft, kissable, buttery lips. I swear by it."
Markle's dress today, according to this Meghan Markle fashion blog, is the Self-Portrait Nightshade Midi Dress. It's sold out.