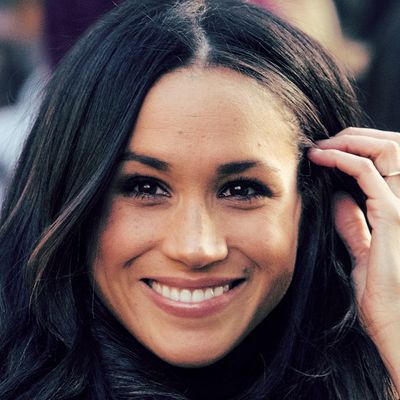 Meghan Markle.
Photo: Christopher Furlong/Getty Images
Meghan Markle, Prince Harry's fiancée, who apparently has to curtsy to Kate Middleton, will join the royal family for Christmas in Norfolk. Meaning, Markle will spend Christmas with the queen.
According to AP, Markle and Prince Harry will join the "senior royals," including the Duke and Duchess of Cambridge at their estate, Sandringham. It's apparently a break in tradition to invite a fiancée to the Christmas festivities, which include church, a gala lunch, and a "walk in the woods." But Markle, America's favorite royal, is familiar with breaking/bending the rules of royal tradition.