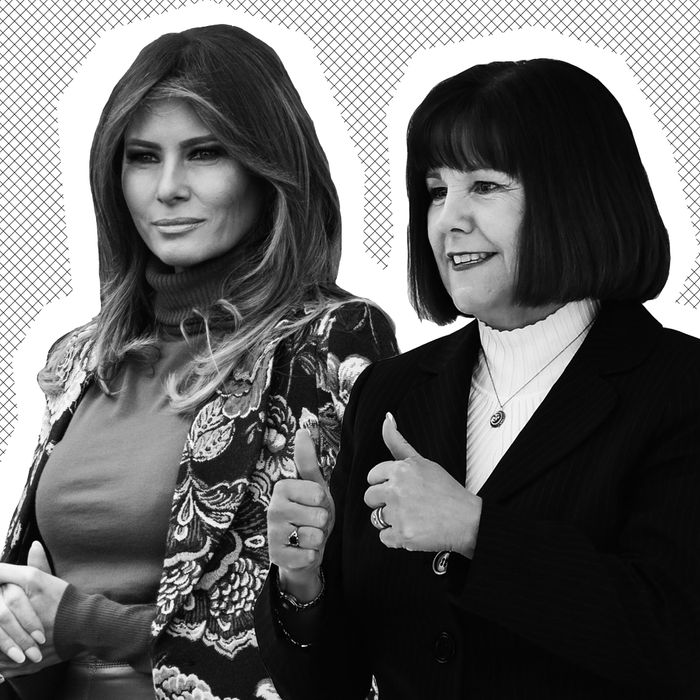 Melania Trump and Karen Pence.
Photo: Getty Images
On the surface, Melania Trump and Karen Pence don't seem to have a lot in common — one of them once posed naked in handcuffs on a private plane, and the other is called "mother" by her husband. But if there's one thing that can bring people together, it's professional obligations and the promise of fried meat. On Wednesday, the First and Second Ladies stopped for burgers at a Whataburger in Corpus Christi, Texas, ABC reports. The pair were in Texas to visit first responders who worked on Hurricane Harvey relief efforts.
Melania, ever prepared for inclement weather, wore tall suede boots and an army green puffer jacket, and Karen probably wore an icy certainty that it was only a matter of time before she took her rightful place as First Mother.