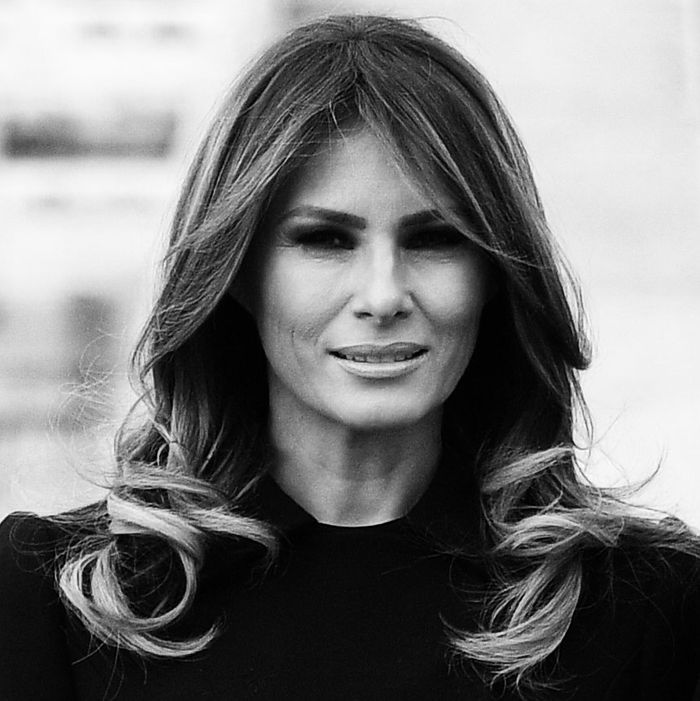 Melania Trump, happy First Lady.
Photo: JIM WATSON/AFP/Getty Images
Last week, after reports that Melania Trump didn't want to be First Lady "come hell or high water," President Trump tweeted that his wife "truly loves what she is doing." And it sounds like it! According to a White House pool report, during a Q&A at the Children's National Hospital in Washington, D.C., Melania was asked where she would celebrate the holidays if she had her choice, and she gave the answer of a woman who is clearly loving life in the national spotlight.
"I would spend my holidays on a deserted island, a tropical island, with my family," she said.
The First Lady also said her favorite thing to eat for Christmas dinner was "Healthy food." I wonder if her husband got that memo.