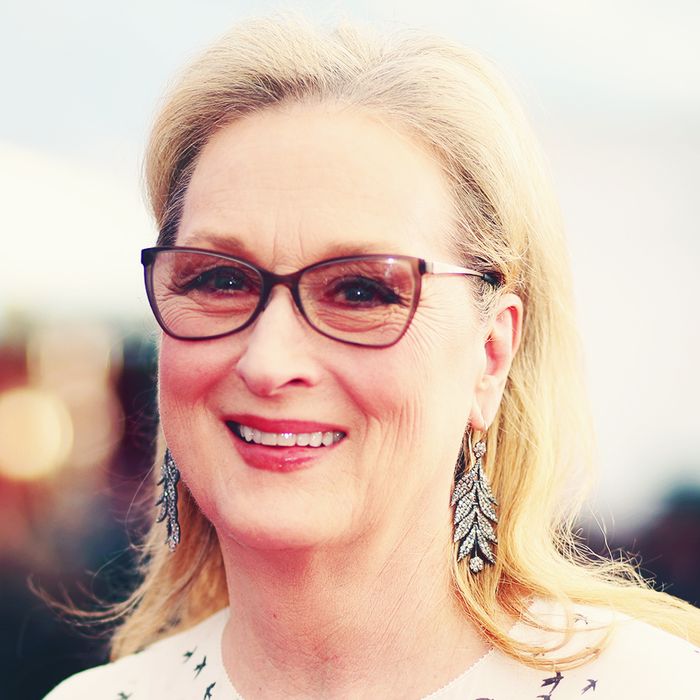 Meryl Streep.
Photo: Christopher Polk/Getty Images for TNT
Meryl Streep is working on plan to address sexual harassment in Hollywood, People reports.
"Right now, I'm getting together with a bunch of actresses that you know very well, and we're all sort of going to make a set of non-negotiable demands," Streep told Gloria Steinem during a conversation at the Massachusetts Conference for Women on Thursday. "We're after 50/50 by 2020."
Streep, who has insisted that "not everybody knew" has said that Weinstein is a frequent conversation in her house. But she told Steinem she still doesn't understand why behavior like his persists.
"The thing abound Harvey Weinstein is that he is sort of the most gargantuan example of a kind of disrespect that permeates every industry, every enterprise," Streep said. "I'm not sure why. I have a lot of theories — maybe it's in response to the women's movement. Maybe it's in fear of the women's movement. But these abuses are about dominance."
Meanwhile, Steinem remains optimistic.
"There are a lot of people who got born into an idea that they had, you know, a particular place in society," Steinem said according to Mass Live. "And that's part of the reason we're getting this backlash … it's a very racist group."
She continued: "I do feel there is a majority change of consciousness … and we are just not going to put up any more with systems that tell us that we are ranked."