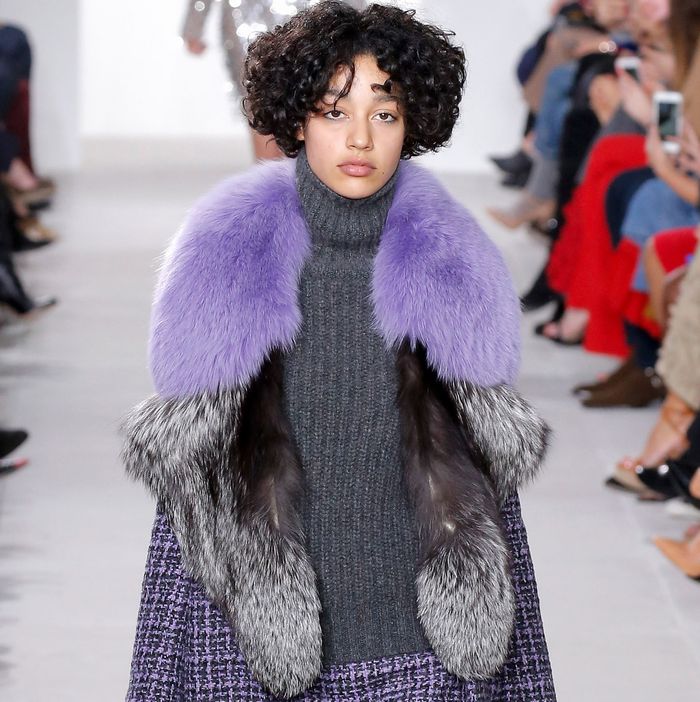 Michael Kors runway.
Photo: JP Yim/Getty Images For Michael Kors
Michael Kors has announced that, after meeting with PETA officials, the All-American label will be going fur-free. It's a big change for the brand, which has been frequently targeted by anti-fur protesters, including at speeches at the Met and outside runway shows. In a statement from PETA, the activist group called the announcement a "wonderful holiday gift for fur bearing animals." The ban on fur will also apply to the recently-acquired Jimmy Choo.
"We're pleased that the company is evolving away from using fur and look forward to working with Michael Kors on other issues in the future," PETA wrote.
In October, It-brand Gucci announced that it was going fur-free and joining the Fur Free Alliance. Which Fashion Week regular will be next?