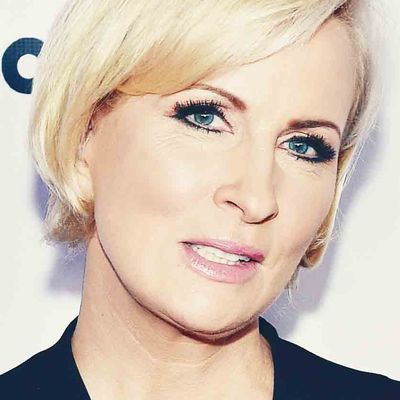 Mika Brzezinski.
Photo: Bryan Bedder/Getty Images for Americares
During the Friday-morning broadcast of MSNBC's Morning Joe, host Mika Brzezinski expressed her doubts about whether all the women coming forward with allegations of sexual assault should be believed.
After saying she was troubled by Senator Al Franken's resignation on Thursday, Brzezinski questioned the sincerity of Leeann Tweeden, Franken's first accuser, who wrote that he had groped and tried to forcibly kiss her during a USO tour in 2006.
"We've never really talked about the woman who first came out against Al Franken — a performer, a Playboy model who goes on Hannity, who voted for Trump. I see some politics there, but I haven't brought that up," she said, bringing it up. She added:
In this #MeToo environment, you must always just believe the women and I think that there's a lot of reasons why we need to look at the women seriously and believe them. […] I'm just wondering if all women need to be believed. And I'm concerned that we are being the judge, the jury and the cops here and so did Senate Democrats getting ahead of their skis.
Watch the full clip below.