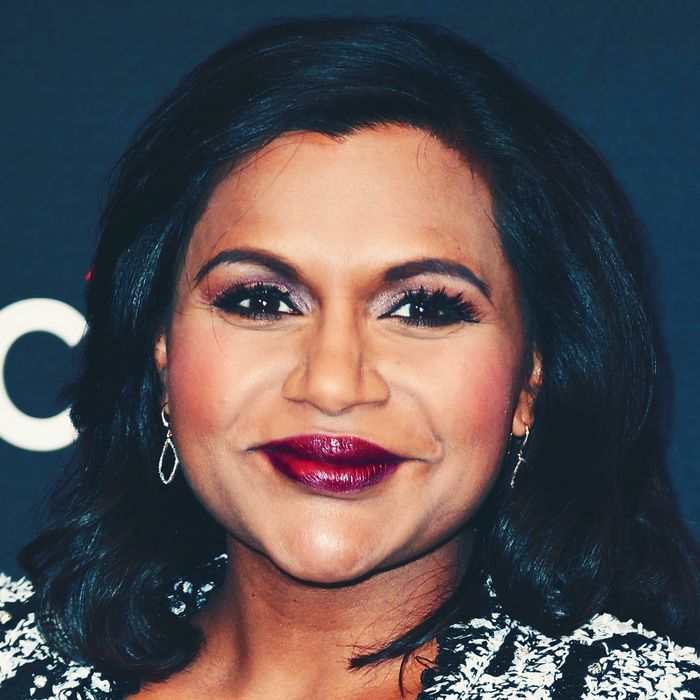 Mindy Kaling.
Photo: ROBYN BECK/AFP/Getty Images
Mindy Kaling has been pretty private about the birth of her daughter Katherine last week in Los Angeles. She hasn't posted any baby selfies or released the name of the father.
But she seems to be doing just fine because tonight in Los Angeles she'll be hosting a Nora Ephron–themed holiday dinner party. According to Instagram, Kaling usually does a holiday dinner for the women in her office but this year, given recent developments, they brought the party to her.
Per Instagram, they'll be having a three-course dinner inspired by You've Got Mail and When Harry Met Sally.
And, naturally, they will be having what she's having, which includes, "High Maintenance Truffle Cauliflower soup," "Fox Books el Sprouts with Dates and Haloumim" and "Pie à la Sally" available hot with ice cream, hot with real whipped cream, or cold.