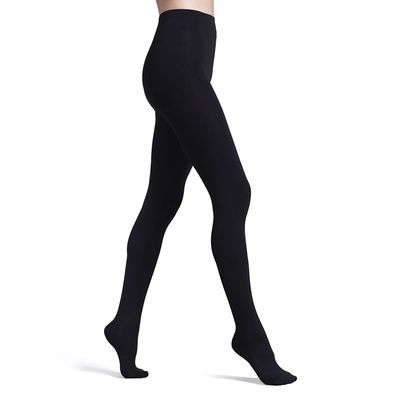 I know what you're thinking — why would anyone in her right mind spend $61 on tights? Before you judge let me explain: For most of my life, I have been cold. It's so bad that when I recently moved in with my fiancé, I realized that most of our fights have not been about wedding planning but about him leaving a window cracked after cooking or letting in a little air when the heat is on high.
And while I do tend to get into buying a mix of trendy and affordable coats and sweaters for winter (and sometimes splurge on a good pair of boots) it was never in my nature to spend more than a couple of dollars on an accessory as simple as tights. I'd just go to Duane Reade and buy a $10 pair that would last me the winter and be thrown out by spring.
But those days are over. I happened to be out shopping one particularly cold morning last winter and noticed these Wolford Matte Tights on sale. I had been hearing the Wolford hype for years, and figured I'd give them a try. These tights have been so good to me that I went back and bought them in another color, full price, this season. I just couldn't go back to no-name drugstore tights, and while I'm fully aware that I could buy a cheaper pair, Wolford has turned me into a stockings snob. A full year after purchasing them, these tights haven't ripped or pilled, and still feel like soft gloves after having been washed multiple times.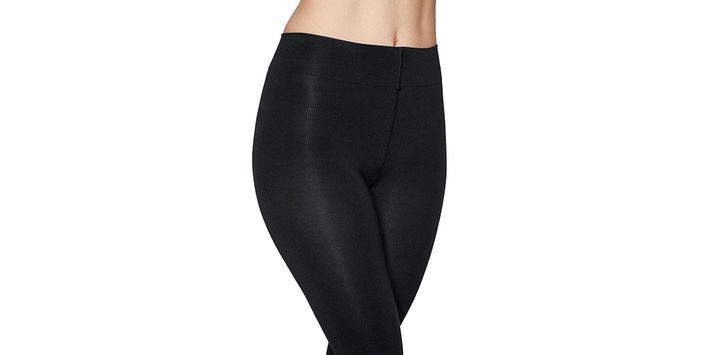 The hosiery market is oversaturated, with different price points, blends, and fabrics, so what makes a pair of tights great comes down to opacity, durability, and how they feel after a full day of wear. These have a matte opacity — none of that shiny sheen that cheaper tights from fast fashion retailers tend to have. They're clean and chic enough to wear with literally anything in your closet, and since they're fully opaque with compression knitting, the color won't fade over time. And, for those who hate wearing tights because of the occasional swelling they can cause, these tights are specially made to stimulate blood flow and be worn comfortably all day.
They're also coated in elastane, a spandex fiber that provides extra elasticity, so there's no need to Google "how to fix snags on your tights." That coating also provides an extra layer of warmth, which you'll be grateful for once the inevitable polar vortex hits. My favorite feature is a control top waistband with compression knitting that ensures I'm not pulling them up every five seconds.
Certain wardrobe items are worth the splurge, especially if you'll be using them season after season. These illicit joy every time I go outside in a skirt during the winter, legs snug as a bug.
If you buy something through our links, New York may earn an affiliate commission.